Which Guitar is Best to Buy in India?
date_range23-11-2020access_time12:18 PM
Are you looking for a trusted brand? Belear, Swan7, Cort, Fender, and Yamaha are great to start. Buying your first guitar is a moment you will forget. Also, it is a moment to make the right decision and choose a guitar that suits your needs. A good guitar is will help you to learn and will keep you motivated to learn pro skills. Here we have come up with the best acoustic beginners list that will let you do the same.
Getting the right acoustic guitar will make playing so easier and enjoyable. You will stick with it for long sessions and develop your playing skills if you have a good guitar in your hands.
---
So, which is the best acoustic guitar for a beginner? Well, for knowing this keep reading this post. You have to understand the specifications and features of each guitar mentioned here. After this, list your requirements and match them with guitars. In case, if you don't know anything about the guitar you can consult with your guitar tutor or any professional. The last decision is only yours we only can highlight aspects that you should look for.
---
So, the best acoustic guitar for the beginner right now is Swan7 Maven Series Acoustic Guitars. The beginner acoustic guitar will deliver everything that you need for starting at an entry-level price range. Maven series guitars deliver great sound, robust build quality, and most importantly it is easy to play. And yes premium swan7 logo and finish make it feel like a flagship guitar.
Another good option under budget price range is Belear Vega series guitars. The Vega guitars are designed to deliver a versatile range of tones that really shine. It is the best low-price beginner acoustic guitar on the list. Belear is a reliable yet durable complete beginner guitar.
---
Best Beginner Acoustic Guitars in India
Belear Vega 41C Acoustic Guitar

Swan7 Maven 41C Acoustic Guitar

Cort AD810 Acoustic Guitar

Fender CD60 Acoustic Guitar

Yamaha F310 Acoustic Guitar

---
Belear Vega 41C Acoustic Guitar
Belear is a leading brand producing excellent acoustic guitars at an entry-level price. The cutaway body design produces a fully rounded sound. The sounds are associates with volume and true mid-level power in addition to bright treble. The Vega 41C guitar has an action low that makes it easier to play while preventing unnecessary buzz in the fret. Belear acoustic guitars are designed for beginners that enable them to play for longer sessions and realtones.
---
Swan7 Maven 41C Acoustic Guitar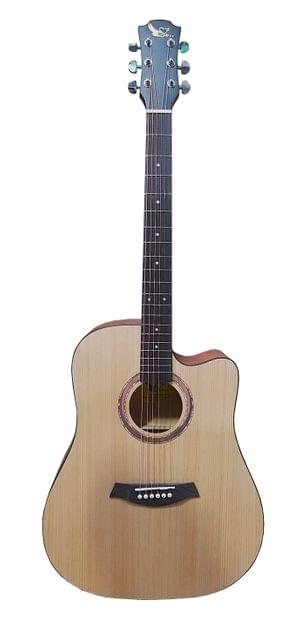 Swan7 guitars are designed with an acoustic resonance enhancement treatment process. The aim is to make a stunning guitar sound that is best for beginners. Excellent crafting technology and experience, swan7 makes very excellent acoustic guitars for beginners. Simplicity in tones and modern looks is the theme for maven series guitars. The action is low and neck thickness is adequate with a typical Swan7 finish makes it truly a flagship guitar. If you are a beginner or intermediate and looking for a guitar under budget price range that is easy to play, definitely check this one out.
---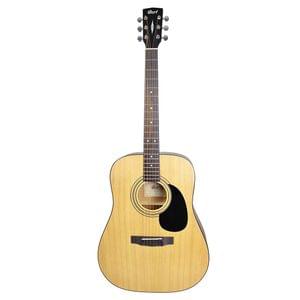 It is the highly-priced guitar on our list. if you are looking for flagship guitars then you can consider Cort AD810. It is the winner guitar in the beginner acoustic field. The sound it delivers mostly comes from a more expensive guitar that makes it a true value for money. Moreover, it feels good while holding and easy to tune too. The solid top helps to craft impressive tones and this is the highlight of this guitar. It has a rounded neck, comfortable profile. However, the action is on a little high side.
---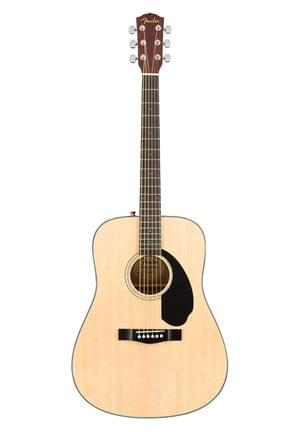 Fender is known for crafting some of the best acoustic guitars in the world and CD60 is one of them. CD60 is a true beauty made for professional guitarists. The guitar has more bright side providing surprising volume changes. Moreover, it provides a wide range of volume and tonal changes which are useful for guitarists in different situations. The guitar has a laminated top that protects it from heat and humidity changes.
---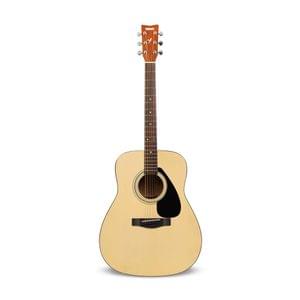 Yamaha designed F310 guitar is renowned for its great build quality. The guitar is a real champ in the acoustic guitar list. The guitar is costly, but it has all you need in your beginner guitar. It has a refined design that comes with bright tones. This is useful for gentle fingerpick style. Yamaha F310 delivers deep warmth with low volume and light touch. It stays tune, easy to play, and enjoyable. It has everything that a beginner expects from a guitar.
---
So, this is the list of best beginner acoustic guitars in India. Do not get confused while picking one for you. We have only done the research for you the final decision is yours. Go through every aspect and get one for you. If you made your decisions this is the right time to get one. DevMusical Black Friday sale is live where you can get up to 50% off.
Hurry! Grab huge discounts on your favorite acoustic guitars.