Akg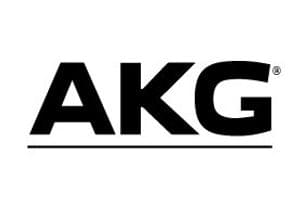 At Devmusical, musicians are always served with the best quality instruments and accessories. AKG items are sold at Devmusical which have gained lots of popularity among musicians across the world. AKG manufactures some of the best products which include wireless audio systems, microphones, and headphones.
Other related accessories are also available for professionals which are manufactured by AKG. The best professional audio solutions are offered by AKG that are widely chosen by top musicians across the world.
The earphones give an amazing sound quality which is pleasant to the ears. The sound can be customized when you use the high-resolution headphones by AKG. The comfort-driven design has been created for fitting perfectly on the ear's anatomy. This will allow the player to have increased listening pleasure without putting too much pressure on the ear.
The exchangeable sound filters are another amazing feature of AKG which are used for customizing the audio. All such features that are present in the AKG products are highly appreciated by musicians. You can find numerous AKG products at DevMusical at the most affordable prices.