Bc Rich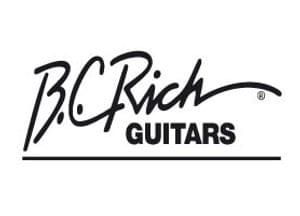 B.C. Rich is a U.S based company and established in 1969. The company began to manufacture electric guitars in the 1970s that were important for their unique body shapes. B.C Rich high-end musical instruments are custom made in the USA as well as the mid- and low-budget models are made in different countries in Asia. B.C. is famous for manufacturing Electric and Bass Guitars. Its guitars offer melodious sound and great to hear the music. Guitars are featuring new upgrades and are industry optimized for playability and speed. Its legendary shapes, tone, and quality combined with the latest innovations and technology. It providing better product quality and help the artist to easily learn and play these music Instruments.
The Seagull shape is quite difficult to play due to the sharp upper end, as well as the sharp lower point that recognized into the leg sitting down. It was reinvented numerous times to include a softer lower point. Lastly, it changed into the Eagle shape with none sharp points.
The Eagle model was created famous by Brad Whitford of Aerosmith and Neil Giraldo, who presented his Eagle on some of the early Pat Benatar videos and albums.
The exceptional Mockingbird model was invented by Johnny Go-Go Kessel. It was created famous by Joe Perry of Aerosmith.
Ironbird perfectly designed by Joey Rico in 1983, it got some fame amongst heavy metal guitarists, including Trey Azagthoth. Last but not the least Arcylic series guitars are built exclusively of acrylic and their bodies are transparent, creating the electronics inside visible. The innovative series of the acrylic models featured a standard bolt-on maple neck with the wood headstock, but the following models featured an acrylic headstock, meeting the color of the body and giving the overall look of the guitar more attractive. This Acrylic is denser than most woods which makes the guitar heavier. B.C. Rich guitars arrive in a variety of shapes, varying from more popular styles (e.g., the Telecaster-styled Blaster) to modern styles such as the Fat Bob, which has a body in the configuration of a Harley-Davidson gas tank. DevMusical brings B.C Rich products online at an affordable price.