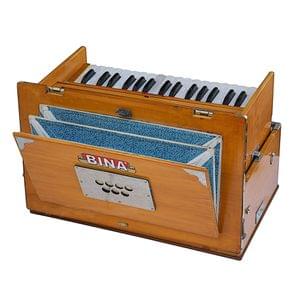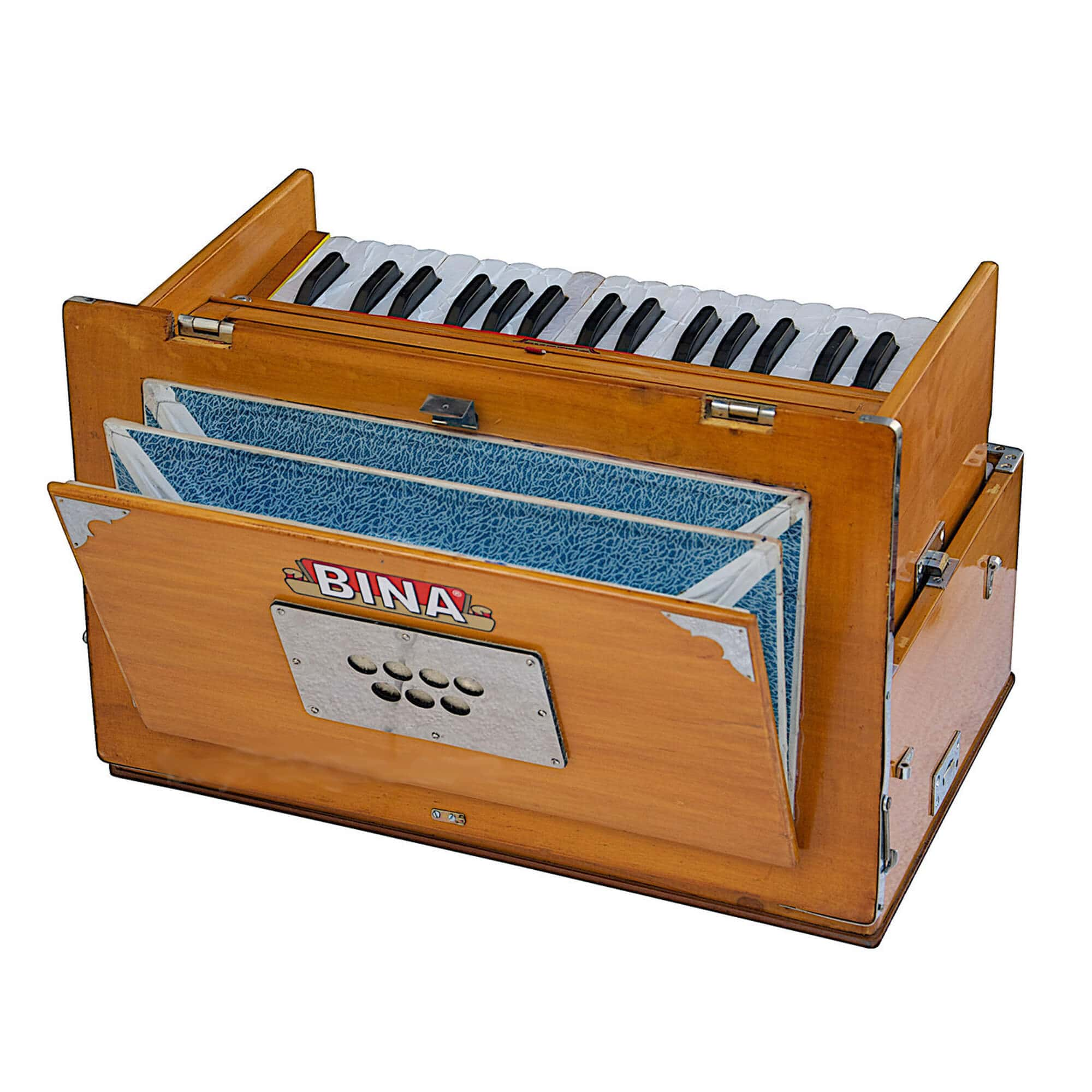 Bina Harmonium Model 23B
All Orders Will Be Dispatched in Next 24 Hours.
line_style Category : harmonium
star Rating: 5
nature (SKU : prod_1537)
home Cash On Delivery Available
Description
Bina Harmonium Model 23B:
Bina Harmonium Model 23B is a traditional choice for students and new players. It includes features are 42 full-size keys (3½ octaves), 7 Stops (4 Stops and 3 Drones), Twin Reed Sets with Bina special male/female reeds, Multifold bellows, Metal nickel knobs, a glass case, a full wooden cover, a dust cover and a gig bag. This pattern is possible in a natural wood finish.
We ensure that your instrument is attuned to the entire pitch standard of A440. There may be insignificant modifications because of the nature of construction.
---
Product Information:
Manufacturer: Bina
Wood: Kail.
Colour: Wine Red.
Type: Portable.
Scale Changer: None.
Bellows: 7.
No. of Reed Sets: 2.
Reed Set Type: 1-Male, 1-Female.
Reed Brand: Bina Special.
Reed Material: Brass.
Tuning Pitch Standard: A440~.
Frame on Keys: Glass Frame on Keys.
Top Body Cover: Full Wooden Cover Included.
Material of Knobs: Nickled Metal.
No. of Keys (Octaves): 42 Keys (3½ Octaves).
No. of Drones and Stops: 5 Stops + 4 Drone (9 Stopper).
Similar Products
By The Brand
Explore By Categories