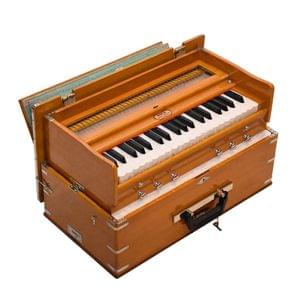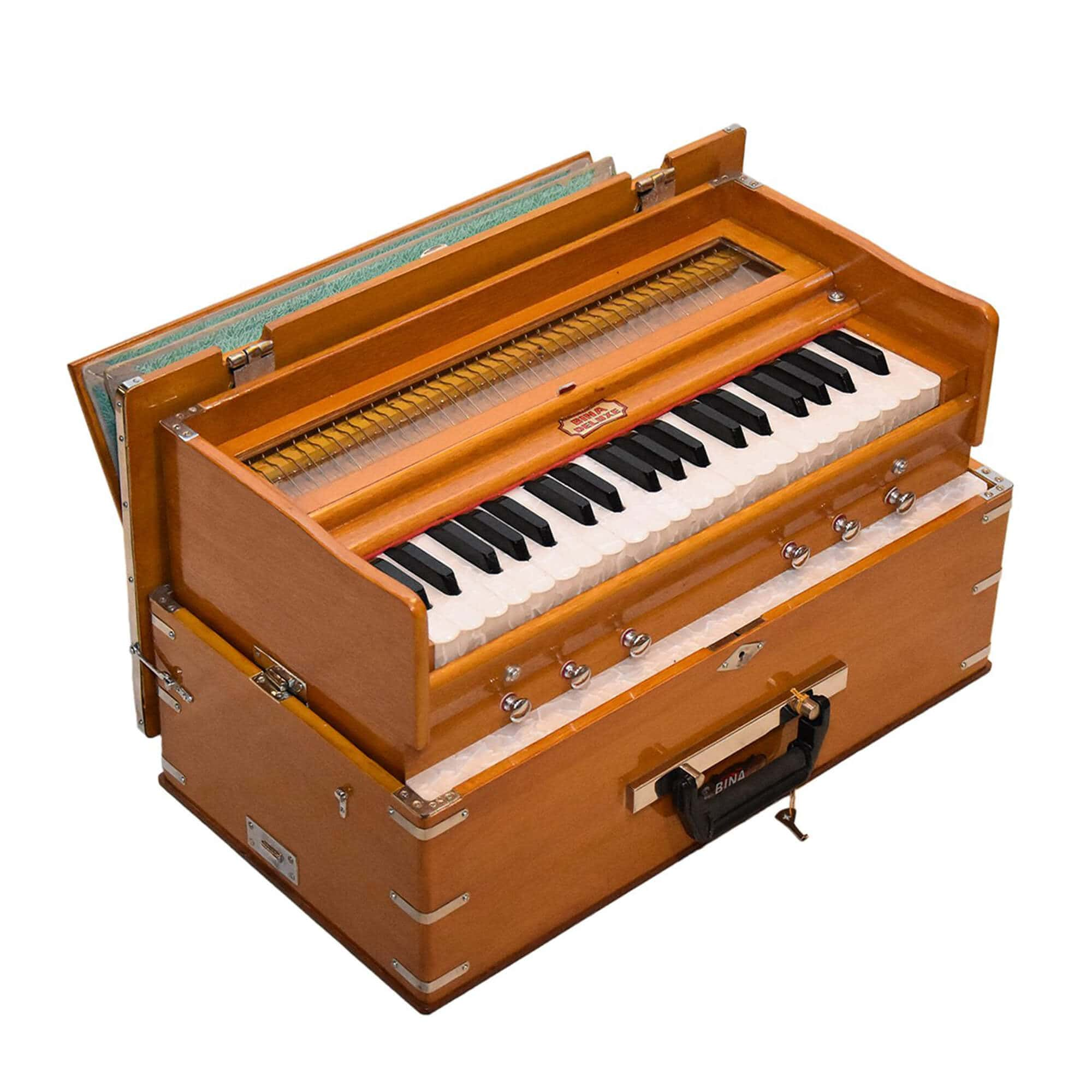 Bina Harmonium No 23 A Coupler
All Orders Will Be Dispatched in Next 24 Hours.
line_style Category : harmonium
star Rating: 5
nature (SKU : prod_1535)
home Cash On Delivery Available
Description
Bina Harmonium No 23 A with Coupler:
The Bina Harmonium No 23 A with Coupler is a Portable harmonium that completes into a cavity and folds to form a suitcase shape. A cover is a wooden plane that is arranged over the keys and key springs to prevent dust from entering these spaces. Most, but not all models appear with a cover. The name BINA assures you of superb quality and consistent effort to exceed customer expectations. The reeds board (hidden under the keys) is the plate on which the keys are arranged and has different holes that are covered using reeds. It also includes a Coupler functions.
---
Product Information:
Double reeds.
3 1/4 octaves.
4 stops.
2 extra notes.
Double bellows.
BINA special reeds.
Organ tune.
Fine finish.
Portable Harmonium.
Glass frame on keys.
Coupler Function Included.
Similar Products
By The Brand
Explore By Categories