Buy Yamaha C40 Classical Guitar This Christmas and Gift It to Your Best Friend
date_range10-12-2016access_time08:26 PM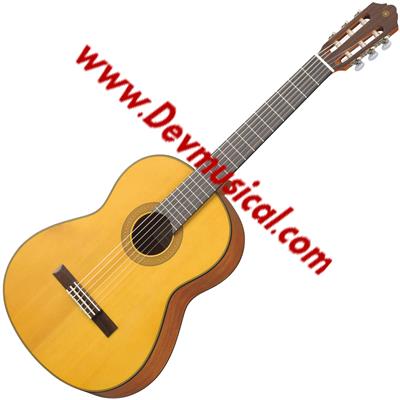 If you have bored of offering similar things to your friends, then there could be no best gift than the musical instruments especially guitars. We always gift gadgets, apparels, ornaments etc. but if you can alter the trend, then it will be cost-effective and appreciated by the receiver.
We all know that a friend is our best companion, if you want to present a special gift to your best friend, there could be no occasion than this Christmas. "A friend in need is a friend indeed" so, this Christmas offer a Yamaha C40 classical guitar. I think, he will be surprised and will be emotional getting it. He will praise this piece of gift from you and it will show your affection and love to him.
Beginners and young learners alike will appreciate the level of quality found in the C Series classical guitars.This musical instrument delivers outstanding cost performance with remarkable playability and tone. Dev Musical is supplier of all brands guitars; especially there is wide range of Yamaha guitars for you.
In the world of guitars, Yamaha Guitars has established itself as an excellent option for those looking to buy a beginner classical guitar. Yamaha C40 is a good first-time beginner classical guitar you must buy today. Its compact body that offer excellent playing comfort.
The Yamaha C40 is one of the cheapest full-sized classical guitars you can buy to gift to your best friend. It is manufactured with a Spruce wood top which is common on guitars. Its neck is wide like most all classical guitars and is made of Nato with a rosewood fretboard. Yamaha C40 will be sufficient to practice and lay a good foundation for future playing.
Features of Yamaha C40 classical guitar -
Full-size classical designed for beginners
Meranti body wood
Nato neck
Spruce top.
18 frets.
22.8" scale length
Dovetail neck joint
2.0625" nut width
Rosewood bridge
Pearloid tuners
Rosewood fretboard.
Buy Yamaha classical guitar C 40 online in India at Devmusical. Its price at Dev Musical is Rs. 6990. Our prices are lowest and we are sure, our prices will attract you as always because by comparing the prices at other music stores you will know it is very low.