Comparing Casio CTX 9000 IN Vs Yamaha PSR I500 Digital Portable Keyboard
date_range22-11-2020access_time2:13 PM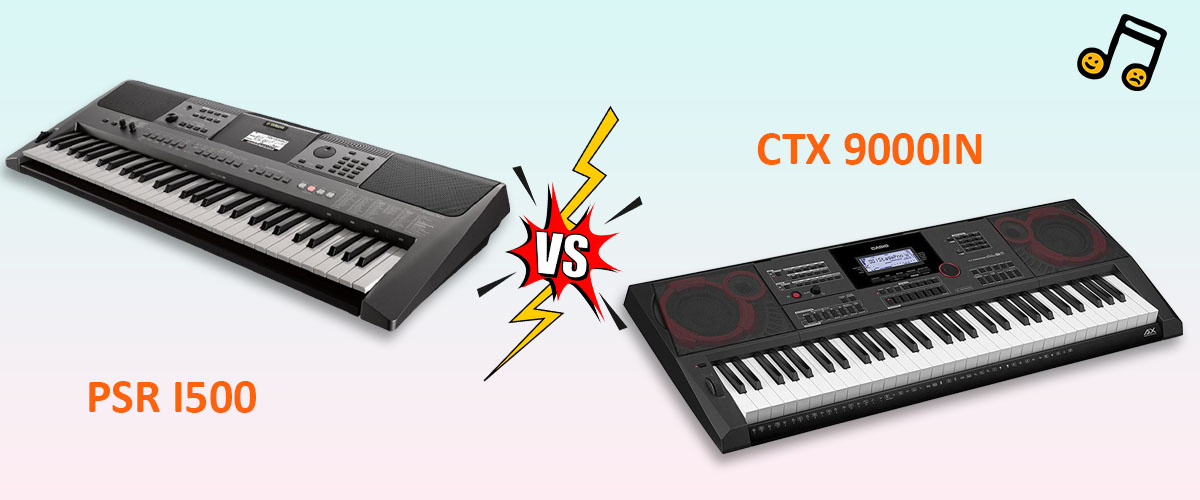 Are you planning to buy a portable keyboard? Then we are sure you must have heard a lot of brands claiming the best Indian keyboards. With a variety of brands and models, you will easily get confused between the options. If you have stuck in the same situation and confused about which model to choose, then we are here to help you.
Here we will present unbiased details of the two popular keyboards- Casio CTX 9000IN and PSR i500 that will help you to decide.
Ever since Casio and Yamaha entered the musical market, they have been producing industries most beautiful keyboards and pianos. The brands in the market are known for the quality it offers.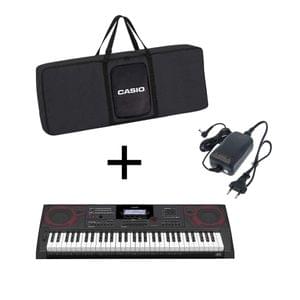 Casio CTX 9000 IN Digital Portable Keyboard
The CT-X series is specially designed for piano enthusiasts. The series features the AiX sound source. Thus, it can produce a wide range of sounds from clear high tones to bass tones. Most importantly, it features outstanding computing power. It is because of the included LSI high performance that can craft authentic acoustic instrument sounds.
---
CTX 9000 is able to make authentic modifications in tone, soaring strings, and the sensation of drum performance. The keyboard enables dynamic tone changes for electronic sound with incomparable fluency. Also, this model features a high-speed digital signal processor that drives every sound, backing bass or drum sound, melody, etc. Every component of the keyboard delivers versatile sound with more and detailed performance.
---
Casio CTX 9000 IN keyboard features high-performance bass-reflex speakers and high output amps. The keyboard delivers high-class output from the 15W amp pair. Therefore, it can perform with true powerful heavy bass, even with an external or PA system. This all is possible with bass-reflex speakers having large magnets. For emphasizing low frequency it has the latest bass reflex speakers.
---
Yamaha PSR I500 Digital Portable Keyboard
Are you an Indian music lover? If yes then Yamaha PSR i500 is the ideal portable keyboard for you. PSR i500 has a wide collection of different instrument voices, styles that covers almost every Indian music genres across the country.
---
Yamaha Indian keyboards have an extensive library of the built-in wide range of musical genres and tones including modern electronic music. The friendly keyboard interface makes it easy to understand. Included direct select buttons allow players to choose the most suitable rhythm and tone making it perfect for live performances.
---
Yamaha PSR I500 has functions line quick sampling that guides you to perform different genres of music. Additionally, it has a number of lessons including Mridangam or table, Tanpura, and all traditional Indian Scales. The PSR 1500 Indian keyboard includes 40 Indian instrument voices.
---
Comparing Yamaha PSR i500, Casio CTX9000 IN keyboard has high-performance DSP and system effects. Also, it has 100 preset types of DSP effect that enable to change to tones. Thanks to reverb, chorus, and delay system effects for altering tones. The effects can be changed while playing, so players get full expression while giving live performances.
Hope you like the post and found it useful.