Aguilar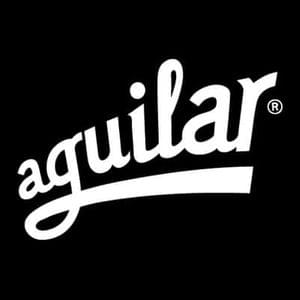 Aguilar Amplification is committed to utilising superior engineering processes to create exceptional gear for bass players. By inventing and manufacturing heads, cabinets, preamps, pickups and effects pedals.
Aguilar Bass Amplifers series are AG Series, Tone Hammer Series, DB Series.
Cabinet Series are SL Series, DB Series.
Pickups/Preamps are Jazz Bass Pickups, P Bass Pickups, Soapbar Pickups, Musicman Style Pickups, Preamps.
Aguilar amplifiers, cabinets and pedals can be located on concert stages and in recording studios throughout the world. Aguilar line of pickups and onboard preamps are applied in several of the world's best basses.
Over the last 20 years, Aguilar Amplification has created a name for itself on the back of excellent engineering, top of the line equipment and a profound dedication to every perspective of a bass's sound. If you're looking for top-quality bass gear and tone, Aguilar Amplification will surely deliver. Just like various of the best companies in the music business, the story of Aguilar Amplification all began with the pursuit of a more solid tone.