Alhambra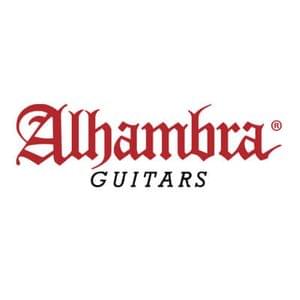 Alhambra Guitars can be found in more than 40 countries and have its own subsidiary company in the United States (Alhambra USA, Inc.).
The collected experience and routine of guitar construction are significant to achieve a complete instrument. The best specialists in this area work for Alhambra. Trained in the company from generation to generation passing through the tradition and the experience of the common refined art of building guitars.
Alhambra manufactures different guitars like Classical, Flamenco, Cutaway, Open Pore Collection, also Guitar Accessories.
Signature Guitars are also available on Alhambra Brand.
The condition and reliability of the musical instruments created by Alhambra are assured thanks to the implementation of a complete production process control system, which originates with the choice of the most useful raw materials. This is a character commitment that Alhambra increases through its three-year guarantee and attentive after-sales service.
The storage systems, as well as the speed and punctuality of request fulfilment, are enhanced thanks to new technologies. Every guitar is registered with a digital system that lets it be recognised through an individual serial number, allowing the company to confirm the creation of each instrument.