Alice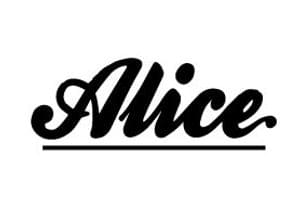 Alice is a Chinese Musical Instruments Accessories manufacturing company. Alice is manufacturing many Accessories like Picks, Scratch Guard, String winder, Classical guitar strings, Classical nylon strings, Acoustic Guitar Strings, String Puller Bridge, Metal Guitar Picks, Guitar Polish, Capo, etc.
Primarily Alice is famous for making guitar picks, it offers you a unique collection of multi-colored guitar picks to improve your musical experience. Play a peaceful solo and keep everyone mesmerized. Its metal guitar picks offer a much brighter sound than picks built from other materials.
Alice is providing their musical accessories worldwide. The sounds of these instruments are very good. DevMusical brings Alice Instruments online at the lowest price.