Aubert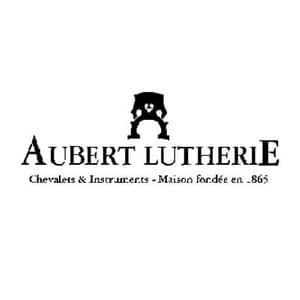 Aubert bridges have been manufactured in Mirecourt, France since 1864. As a family company, the traditions and know-how of bridge making have been carried from generation to generation. It is formulated in the XIXth century by Emile Aubert, the brands Aubert, De Luxe have been displayed all over the world.
As wood specialists, Aubert chooses the best character maple wood and strictly respect each step of many year natural seasoning. Bridges are managed with natural products.
According to the mysterious recipe passed from generation to generation. This approach protects the wood, promotes the seasoning and improves the acoustic qualities.
Aubert provides a wide range of bowed strings, Cello and Bass Accessories, Viola Accessories, Violin Accessories etc.