Audionamix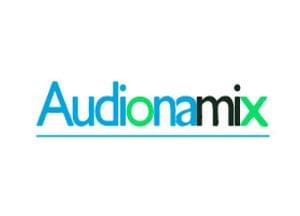 Various professionals from across the world have found Audionamix very useful when it comes to offering best musical toolset. At Devmusical, you can find plug ins from Audionamix which can allow the professionals to have volume level control on background and speech elements.
This can be done within a stereo mix or a mono mix. By using the products from Audionamix you will be able to reduce the disturbances in the background noises. You can also boost the dialogue levels, in your sound tracks by using high quality, sophisticated products by Audionamix.
Every product by this brand fits perfectly in the product range which is exclusively designed for professionals.
By using advanced products from Audionamix, you can boost the quality of your work. Those who are searching for the best products that have an elegant user interface, and are easy to use should try the products from Audionamix.
Devmusical offers professionals and musicians with the finest products from audionamix at the most competitive prices. These products can be used for various applications including music libraries, broadcast studios, post production studios, and advertising agencies. Creative artists would also find the products by Audionamix extremely useful.