Audix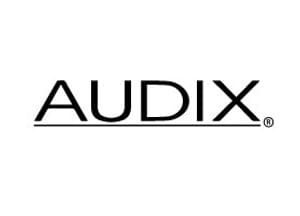 Audix is among the top class brands which over sophisticated devices and products. At Devmusical, you will find Audix microphones which are designed to give perfect experience to the users. Top products by Audix include choir mics, wireless microphone systems, condenser mics, vocal mics, and professional drum mics.
Most people would wonder why Audix is the perfect brand for buying the audio microphones. You can choose the best microphone which will be suitable for your specific instrument. For specific application or instrument you require a different audio microphone.
Drum microphones are also available at Devmusical which are popular product from Audix. Check the comprehensive range of audio microphones, only at Devmusical. Several series of microphones can be found, at affordable rates.
Audix products are suitable for professionals because these are designed, machined, assembled and tested at it's headquarter. Apart from audio microphones, you will also find various other Audix products including wireless systems, archive products, accessories and packs & sets. Devmusical offers several Audix products that can be used by professionals.