Avid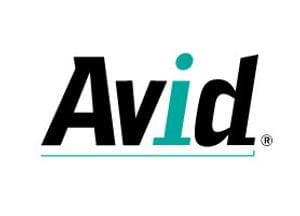 Devmusical is undoubtedly the best destination for all music lovers. Branded musical instruments, accessories and musical gears are sold at Devmusical. Among the most promising brands, name of Avid cannot be forgotten.
The musicians, who wish to do audio production, will find Avid products extremely beneficial. By using the audio products, you will be able to create better sounding productions. Even when the demand for audio gets increased, you will not face any issues because of the availability of Avid Pro range products.
By using the professional gears from Avid, you can be at peace because you are using the same tools which are trusted and used by professionals worldwide. Every tool designed by Avid is going to perform smoothly, effectively and reliably.
All the tools are going to enhance the productivity of the user. Devmusical offers products from Avid because these are used by professionals across the world, for creating songs, soundtracks and albums. The aspiring musicians, mixers, songwriters, and producers must use Avid for standing out from the crowd.