Dean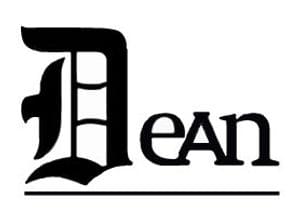 Dean is an American maker and importer of musical products and stringed instruments company established in 1997. It manufactures instruments like solid-body electric guitars, acoustic guitars, and bass guitars. The company also provides ukuleles, basses, resonators, mandolins, banjos, amplifiers, guitar cases, custom guitar pickups, and accessories. Dean Guitars' goal is to build the most excellent guitars in the world. Dean wants to encourage musicians to be as enthusiastic about composing music as they are about inventing guitars that are played on in the best studios, or some of the most prestigious stages, around the world. Its iconic acoustic and electric guitars, basses and other musical instruments are developed to the eminent standards in our industry. The Dean Guitars team is committed to hard-working, expert musicians who need perfection in the instruments Dean design, build and play. From amateurs just beginning their musical journey to part-time weekend performers, Dean delivers a guitar that is ideal for you and back it with quality, reliability, and value. Dean Guitars began in 1976 and constructed instruments used by bands such as Kansas, Heart, Molly Hatchet, The Cars, Triumph and ZZ Top.
Dean provides a wide range of electric guitars like V, Z, ML, Custom Zone, Deceiver, Soltero, EVO, Cadillac, Splittail, Icon, and Vendetta models.
Dean bass guitar models incorporate the Cadillac, Hillsboro, Entwistle, EVO, ML, V, Z, Edge, Razorback, Metal Man / Demonator, and Custom Zone. Dean also and sells other string instruments such as resonator guitars, banjos, and mandolins.
Buy the best Dean products online with DevMusical.com with the best and affordable price.