Emg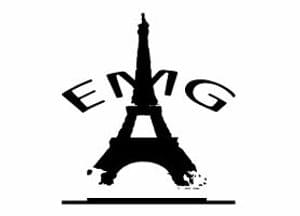 EMG is a US-based company established in 1976. Including bass and guitar accessories, the company provides active humbucker pickups, such as the EMG 60, the EMG 81, the EMG 89, and the EMG 85. EMG also offers passive pickups EMG-HZ Series that involve SC and SRO-OC1's Sets. Their active pickups are most famous among metal and hard rock artists.
EMG pickups are perfectly designed to suits the most standard equipment models from guitar companies such as Ibanez, BC Rich, Cort, Gibson, Dean, ESP, Schecter, and Jackson Guitars. Additionally, EMG Inc. also has a series of bass and guitar accessories, essentially for adjusting equalization settings such as treble or bass and gain boosting, and intended to work with most pickups.
EMG has 4 different product ranges; the EMG Standard Series, HZ / SRO Series, SA Series, and the EMG X-Series. The Standard Series of ESP is composed of their entire approved active guitar, acoustic, bass pickups, consisting of humbucking, single-coil, and bass models for 4, 5, and 6 string basses. EMG active pickups like EMG 81, EMG 85, EMG 89, and EMG 60, tend to have a much greater output than passive pickups of similar design because of the on-board preamplifier. It's SA Series comes with active single-coil pick up with average gain output levels popular among Fender Strat players for added volume and gain while maintaining that classic vintage tone. Special X series is an active product intended to bridge the gulf between active and passive tonalities. DevMusical brings EMG instruments online at a very affordable price .