Focusrite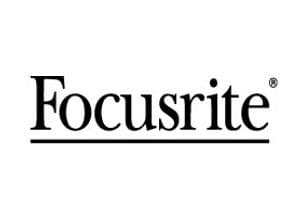 Focusrite is a famous brand offering audio interfaces for those who record and perform. This brand can offer you every product- grooveboxes, synthesizers and music making software and apps. These will be extremely useful for musicians and producers who require professional audio facilities. The facilities which the products provide help in production of high quality live sound and recordings.
This brand is trusted by experts from the music industry. At Devmusical, you can order Focusrite products at the most nominal rates. Both beginners and professionals would find their products highly beneficial.
Electronic music can be easily produced by using high class products from Focusrite. This English audio equipment manufacturer is appreciated and trusted by professionals throughout the world for its exceptional products.
When you choose this brand, you can be sure about receiving excellent quality products. Focusrite designs, manufactures and markets the audio interfaces, consoles, microphone preamps, digital audio processing software & hardware.
Most demanded products of Focusrite include classic mic preamps, plug-ins, USB interfaces, ADAT Interfaces, classic mic preamps, IOS Interfaces, Pro tools, dante audio interfaces, HD interfaces, Focusrite Pro, mic pre masters, interface comparision chart.