Hartke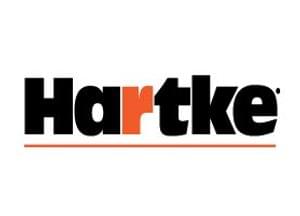 Hartke first transformed the world of bass amplification in 1985 with the production of a unique aluminum cone driver that created a bass tone with far extended dynamics than had ever been listened before. Hartke introduced a full line of bass gear and began the Hartke sound to a completely new generation of bass players. Hartke's success is linked to a long history of exciting and motivating world-class musicians with advanced bass speaker technology. Hartke found that some artists love playing aluminum cabinets besides a traditional paper cone cabinet. Then Hartke engineers start working on concentrating the aluminum cones that had to make Hartke company famous with traditional paper cones. The aim was to build a new speaker that was inspiring, powerful, and unique.
Hartke Products:
Cabinets: HyDrive Cabinets, XL Cabinets, HyDrive HD Cabinets, VX Cabinets

Combos: HD Series Combos, HyDrive Combos, Kickback Combos

Acoustic Guitar Amplifiers: AC Series Amplifiers

Amplifiers: HA Series Amplifiers, LX Series Amplifiers, TX Series Amplifiers, LH Series Amplifiers,

Hartke Accessories: Bags and Cases, Bass Strings, Pedals
Hartke instruments produce an amazing sound and people love to buy Hartke Products. Customers can easily learn how to play it. Customers can buy Hartke products online from Devmusical at a very low-cost price. Buy now!