Ibanez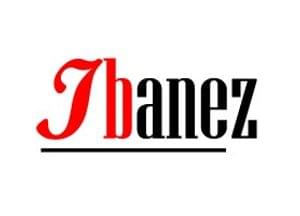 Ibanez is a Japanese guitar brand owned by Hoshino Gakki. Ibanez was the first Japanese musical instrument company that marked its presence strongly and exported guitars in the United States and Europe. In 2017 Ibanez marketed almost 130 acoustic guitars, 165 models of bass guitar, and more than 300 electric guitars.
Ibanez Products:
Solid-body electric guitars: Ibanez RG, Ibanez RGA, Ibanez RGD, Ibanez S, Ibanez DN, Ibanez X, Ibanez Artist (AR), Ibanez FR, Ibanez Mikro
Hollow body electric guitars: Ibanez Artcore series, Ibanez Artcore Custom, Ibanez AK
Bass guitar models: SR (Soundgear) Series, SR Prestige, SR Premium, ARTCORE Series, ATK Series, Blazer, Ergodyne Series, GSR Series, EWB Series, Musician Series, ROAD GEAR Series, SRX (Soundgear) Series, EX series, Roadstar Series, S series, STUDIO series, TR Series
Acoustic guitar models: AE Series, AE5LG, AEL Series, AES Series, DT Series, EP9 Series, EW Series, GA Series, JAMPACK Series, MANDOLIN Series, MANN Series, MASA Series, PF Series, PC series, TALMAN Series
V Series, Concord, SAGE Series
Guitar Amplifiers: Tube Screamer, Iron Label, IBZ
Bass Amplifiers: Promethean, IBZ, Sound Wave
Acoustic Amplifiers: Troubadour
It produces a seven-string guitar and eight-string guitar. As of 2017, they marketed nearly 165 models of bass guitar, 130 acoustic guitars, and more than 300 electric guitars. DevMusical is a leading seller of Ibanez guitars in India. If you are looking for acoustic classic guitar in India, order online at DevMusical and save a lot on every order. Our shipping policy is simple and affordable. Shop online musical instruments like acoustic, electric, resonator and classical guitars, amplifier, banjo, mandolins, etc. Hurry up before your Ibanez guitar gets out of stock at our online musical store.