Jackson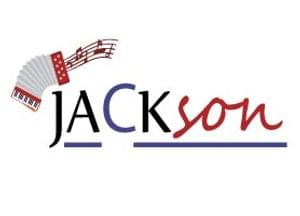 The Jackson company was founded by Grover Jackson in 1980. Jackson is the leading manufacturer of electric bass guitar and electric guitar that holds the name of its founder Grover Jackson. Purchased by the Fender Musical Corporation, it manufacturing instruments in the US, Indonesia, Mexico, and China. Jackson guitars began in 1980 when guitarist Randy proposed the company with a concept for an individualized guitar.
The collaborative design work between Grover Jackson, Rhoads, Tim Wilson, and Mike Shannon, Jackson's master-builder, resulted in the creation of the Concorde, a new revamp of the traditional Flying V. These configurations were such a different from Charvel's Stratocaster-based models that Jackson chose to identify them under a various brand name.
Jackson Guitars: Dinky, Kelly, King V, Monarkh, Roads, Soloist, Warrior.
Jackson guitars Custom Shop: Death Angel, Death Kelly, Demon, Double Rhoads, PC Archtop, Rosewell Rhoads, Star, Surfcaster, Xtreme Rhoads.
Concert Basses
Signature series: David Ellefson Signature, Chris Beattie Signature
Jackson Guitar Series: JS Series, X Series, Pro Series, Artist Signature, USA Series, Custom Select
Jackson Company provides the best product quality and is a worldwide distributor of Jackson products. The sounds of these instruments are melodious and people love to buy Jackson Products. DevMusical sells all Jackson products online at a very affordable price. Buy now!