Jbl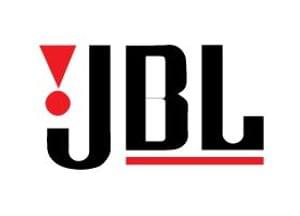 JBL is an America based company famous for manufactures audio equipment, including headphones and loudspeakers. There are two different divisions within the company; The JBL Professional produces professional equipment for the studio, JBL Consumer produces audio equipment for the consumer home market, tour sound, installed sound, portable sound (production and DJ), and cinema markets. JBL is purchased by Harman International Industries, a subsidiary of South Korean company Samsung Electronics.
JBL was established by James Bullough Lansing (1902–1949), he was American loudspeaker designer and audio engineer most well-known for founding two audio companies that bear his name, JBL and Altec Lansing, the latter taken from his initials.
JBL Products:
Wireless: Portable Bluetooth Speakers, headphones, Sidebars
Headphones: In-ear, On-Ear, Sports, Noice Cancelling
Speakers: Portable, Waterproof, With Powerbank
Wireless Soundbar
Professional System: Portable Powered PA Systems, Powered PA Speakers, Passive PA Speakers, Studio Monitors, Studio Monitor Controllers & Accessories
Millions of consumers use JBL products across the world. The sound of these instruments is very good to hear reported by many musicians. DevMusical sells all JBL products online at a very lowest price.