Line6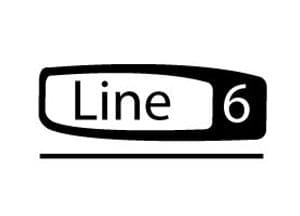 Line 6 is a US-based company was launched in 1996. It is an audio equipment and musical instrument manufacturer. Their product series include acoustic and electric guitars, basses, bass, and guitar amplifiers, USB audio interfaces, effects units, and guitar/bass wireless systems. The first digital-modeling guitar amplifier, the AxSys 212, a combo amp utilizing one 2x12 inch speaker. This was developed in 1997 by the Flextone. The organization experienced a fast expansion in the early 2000s (decade) due to the completion of their Pod product line, which isolated modeling systems from the AxSys amplifier.
Line 6 Products:
Amps: Powercab, Spider V MkII, Spider V, Firehawk, AMPLIFi, DT-Series, Spider IV, Cabinets
Effects: AMPLIFi, Helix, Firehawk, POD Go, POD HD, POD, Stompboxes, TuneCore
Guitars: James Tyler Variax, James Tyler Variax US Custom Series, Variax,
Live Sound: Mixer, Speakers, Vocal Wireless, Guitar Wireless,
Mobile: Sonic Port
Computer: Audio Interfaces, Software
Add-ons: Model Packs, Cables, Foot Controllers
Line 6 declared it had obtained X2 Digital Wireless; it now trades wireless systems for bass, vocals, guitar, and wind instruments. Millions of customers use Line6 products across the world. DevMusical sells Line6 products online at a very competitive price. Buy now!