Lp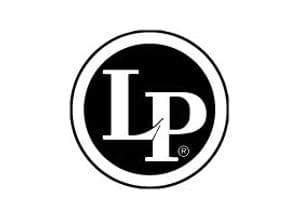 LP company was launched in the USA in 1964 by Martin Cohan. LP brand is famous for percussion instruments, masters in Latin percussion and ethnic instruments manufactured and engineered to withstand the difficulties of use in a drum kit, concert percussion section, and similar applications. This re-engineering usually includes not only greater and consistent stability but also adjusts to the sound to allow the instrument to be played at a proper volume without dropping the unique feel of its sound.
LP explored the use of various ethnic-based instruments for more extensive musical uses and proceeds to be a leading innovator in this area. They are especially known for their innovative standard wood blocks, plastic jam blocks, durable granite blocks which is a contemporary version of the age-old temple blocks, tambourines, maracas, congas, bongos, percussion, sound effects, hardware, shakers, claves, Cajons, one-shot shakers, vibraslaps, Afuche Cabasas, snare drum, agogo bells, and their Jam Tambs and cowbells which is a modified tambourine used in drum kits.
Millions of consumers use LP products across the world. The sound of these Percussion Instruments is very good. LP Instruments are preferred by most of the musicians. All LP products are available online at Devmusical at a very affordable price. Buy Now!