Mapex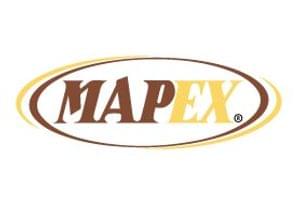 All the drum lovers are in for a treat, as Mapex is at your service. This Taiwanese company offers the most affordable range of musical instruments. Players can find the best drum kits that are suitable for professionals.
Mapex offers different lines of drums, which are produced for suiting requirements of different players. Following drum lines are produced by Mapex:
Introductory level: Voyager & Horizon

Intermediate Level: Meridian birch & Meridian maple

Professional level: Saturn & Orion

Black Panther, MyDentity
Mapex had the tradition of naming the drum kits after the planets. After these, the Deep Forest line of drum kits was also offered, which included names like cherry and walnut piles.
Offering high end drumheads
Drumheads of brilliant quality are offered by Mapex which have a difference in the head construction. The drums have full sonic capabilities that make them stand out of other brand drums.
Various drum kit series are offered apart from these series. All the drum kits have special features which sets them apart from all the other kits in the series. Affordable, reliable and durable are the three features which are promised by Mapex drums.