Presonus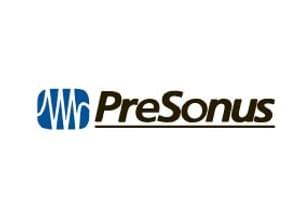 Presonus is a manufacturer of digital audio workstation and audio equipments which can be used for creating, recording & mastering music. The brand is well known across the entire world for its high tech products and audio production equipments.
Top products by Presonus includes mixing systems, control surfaces, softwares, recording systems, monitoring, preamplifiers & processors, and networking. All products are designed while keeping in mind the requirements of the user.
It's essential that people find the products useful and this is why Presonus delivers the highest level of quality. Every product is made for enhancing the music audios, recordings and performances. Real-life musicians, producers and broadcast companies find the products of Presonus extremely useful.
Brilliant stage and studio experience can be attained from these products because they are made for professionals and beginners. Whether you have to record, engineer, perform or produce, Presonus products will be useful in doing so.
All products by Presonus will be extremely useful for the musicnas who wish to have brilliant sonic career. You can order the products at Devmusical at the lowest rates in the market.