Promark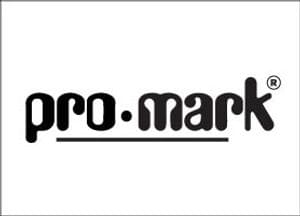 The Promark company was founded by Herb Brochstein in 1957, later it was purchased by D'Addario and Company in 2011 from Herb's son Maury. Promark was the first American drumstick company to successfully market sustain the global markets. The offered sticks and mallets are manufactured from un-endangered woods.
Before the manufacturing of drumsticks woods goes through a variety of finishing operations and followed by the thorough inspection process, assures the end quality of drum sticks.
Promark sticks have been the choice by many renowned artists names as Neil Peart, Phil Collins, Ringo Starr, Mike Portnoy, the late Elvin Jones, 9-time DCI champion Concord Blue Devils, and many more.
The Promark company produces variety of drumsticks for drum sets (Hickory, Firegrain, Activegrip, Oak, Maple, Painted, Artist series), Marching percussions (Snare sticks, Tenor sticks, and mallets, Bass mallets, Keyboard mallets), Band and Orchestra (Concert snare sticks, Keyboard mallets, ORFF, Timpani mallets, Gong mallets, Bass drum mallets), Alternate sound sources (Rods, Brushed, Broomsticks, Multipercussion, Timbale).
DevMusical is the trustworthy supplier of Promark products, get the best deals here on drumsticks.