Remo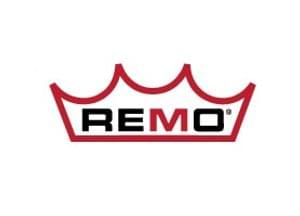 Remo D Belli founded the Remo Company. In 1957, he started producing synthetic Mylar drumheads, according to today's industry standard. More than 60 years, Remo Company has persistently and continually set the new grounds. And when it comes to our expertise as a drumhead manufacturer, nothing can beat the technical and musical expertise of our Drumheads.
Drums: Bahia Bass, Bass drum, Bell, Block, Bodhran, Bongo, Buffalo drum, Cajon, Chime, Conga, Cuica, Djembe, Doumbek, Drum table, Finger drum, Floor tom, Footoerine, Frame drum, Gathering drum, Glockenspiel, Hand drum, Kalimba, Kanjira, Lollipop drum, Ngoma, Ocean drum, Packs and kits, Paddle drum, Pandeiro, Rhythm pal, RIQ, Rototom, Shaker, Sound shape, Spring drum, Sticks and mallets, Surdo, Taiko, Talking drum, Tambourine, Tan-tan, Timbau, Tubano
Drum heads: Art beat artist collection drumheads, R series low collar bongo drumheads, classic fit ambassador clear, rhythm lid
Accessories: Adaptors, Bags, Dampeners, Keys, Parts, Patches, Practice tools, Reflectors, Stands, Sticks and mallets, Straps, Templates, Texture target, Wearables
DevMusical is a reputable and trusted supplier of Remo instruments at the most affordable prices. Continue shopping and get huge discounts!