Rode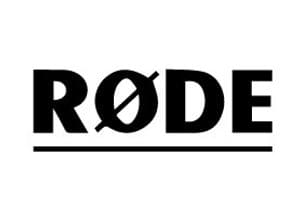 Rode is an inimitably Australian owned execute operations on audio instrument manufacturing. Rode microphones are producing a wide range of microphones, accessories and audio software. The company offered products that are used in the sound recording or studio purposes. Rode is the manufacturer of a variety of products including microphones- studio, video and on camera, live, mobile, interfaces, Wireless- Kits, receivers, transmitters, Rodelink, Accessories- shock mounts, windshields, boompoles, cables, and mounts.
Moreover, rode microphones produce audio software that works on all types of operating systems. These applications allow users device to operate as professional recorders, even more, this software allows for editing the recording. Rode microphone has launched a series of top-class musical instruments in order to cater to the musician's requirements.
DevMusical offers a wide range of musical instruments at the most affordable price. DevMusical complete range of Rode products, so what are you waiting for, hurry up and grab the deals.