STUDIOMASTER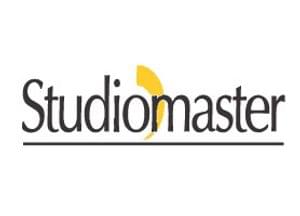 Studiomaster is a registered trademark of Audioplus in India. It is Indian based company offering a variety of mixers, transducers, amplifiers, loudspeakers, microphone, Dj gear, processor, installation products, power lighting products, supply products, speakers and many more products. The product offered by the company is known for its excellence and reliability.
Studiomaster provide a variety of products that are-
Amplifiers: Arena Series, DJA Series, DPA Series, P Series, XPA Series

Mixers: AiR Pro Series, AiR Series, AiR U Series, Aqua Series, Club 2000 Series, D.Mix Series, Diamond Club Series, Mini Series, Orb Series, Palladium Series, Platinum Series, Pro III Series

Loudspeakers: Active, Amplispeakers, Line Arrays, Monitor Speaker, Passive, Portable PA

Transducer: E Series, Fury Series, S Series, Titan Series

Microphones: Wired microphones, Wireless microphones

Dj products: Dj mixers, Media players

Processors: Compressor, Crossovers, Effects Processor, Equalizers, Phantom Power, Speaker Management System, Splitter

Installation products: Automatic Mixer, Conference system, Install Amplifiers, Install Speakers, Microphones, Zonal Paging System

Power supply products: Power Sequencer, Stabilizers
DevMusical is the renowned supplier of high-quality Studiomaster products at the most affordable rates.