Sabian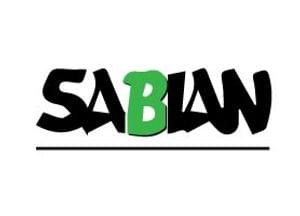 Sabian is a Canadian cymbal manufacturing company. The company is established in 1981. Sabian is on the list of top cymbal manufacturers along with Meinl, Zildjina, and Paiste. Sabian design signature artist cymbal models like Jack DeJohnette ride or hi-hats, and the Carmine Appice Silver Nickel Chinese signature model. The company is continually rising and opened a new plant in Meductic.
Sabian products are sold globally and appreciated by top musicians. It is the world's leading maker of cymbals, drumsets, and band and orchestra. From the beginners to the professional rock stars, concert percussionists, jazz performers, and intermediate players it is perfect for all.
The company offers a variety of products including Crashes, Rides, Hats, Omni, Chinese, Splashes, Sets, Effects, and Drum set Series- AAX, HHX, FRX, AA, HH, XSR, Crescent, Artisan, Paragon, B8X, SBr, SR2. It also manufactures band and orchestral products such as Hand Cymbals, Suspended Cymbals, Gongs and Percussion, Triangles, and percussions.
The accessories include SABIAN Swag, Cymbal Bags and Cases, Stick and Pedal Bags, Practice Pads, Snare Wire, Stackers, Band and Orchestra, Keys and Cleaners, Brushes, Mallets, & Strikers, Stands and Holders, Straps, and Pads.
Grab the best deals on DevMusical at the best price.