Tama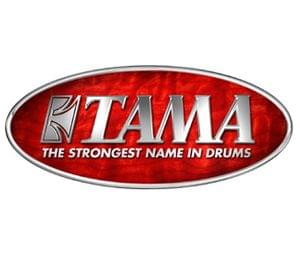 Tama is a Japanese drum percussion manufacturing company established in 1974 in Japan. Tama is the most prominent manufacturer of Drum kits, Tenor drums, Hardware, Snare drums, sticks, and original percussions. The offered drum kits and percussions are best for stage shows, Parties and Events. Tama provides excellent product quality.
The tama product includes a variety of products like:
Drum kits

: Star, Starclassic, SLP drum kit, Superstar Hyperdrive, Superstar Classic, Imperialstar, Cocktail-jam, Club-jam, Rhythm mate series drum kits.

Signature models

: Stewart Copeland, John Tempesta, Kenny Aronoff, Charlie Benante, Simon Philips, Ronald Bruner Jr, Peter Erskine, Mike Portnoy, Lars Ulrich

Snare drums

: Star, Starclassic, SLP, Starphonic, Soundworks, Metalworks, Woodworks

Original percussion

: Jingle ring, Octobans, Steel mini tymps, Gong bass drums

Hardware

: Drum pedals, Hi-hat stands, Snare stands, Cymbal stands, Hardware kits, Drum thrones, Tom stands and tom holders, Multi-clamps and attachments, Power tower system

Microphone stands:

Ironworks studio series; Ironworks tour series, Standard series, and Microphone stand accessories

Sticks

: Oak lab, Original series Oak stick, Traditional series Hickory stick, Traditional series oak stick, Tama design stick series rhythmic fire, RedZone Oak stick, Tama design stick series sticks of doom, Jeremy Colson Steve Vai model, , Yoshiki X japan Violet UK model, Dirk Verbeuren Megadeth model, Alex Rudinger model, Anup Sastry model, Mario Duplainter Gojira model

Bags

: Powerpad drum bags, Powerpad cymbal bags, Powerpad pedal bags, Powerpad stick bags, Powerpad stick and mallet bag, Powerpad designed collection bag, Powerpad hardware bags, Powerpad throne bags, LZ series Stick bags, Standard series bags

Accessories

: Snare wires, Tension lock, Hoops, Washers, Drum keys, Dyna-Sync drum pedal accessory, Snare cords, Speed cobra drum pedal accessory, Iron cobra drum pedal accessory, Pedal accessories, Beaters, Hi-hat attachment, Closed Hi-hat attachment, Hi-hat tension rod, Hat stack, Hi-hat clutches, Twin pedal attachment, Hi-hat stand cable, Hi-hat bottom, Chair accessories, Microphone stand accessories, Replacement parts, Memory locks, Silent tips
Devmusical is one of the preeminent dealers of Tama products. Customers can easily buy tama products online from Devmusical at the most affordable rates. So what are you waiting for Shop Today!