Zildjian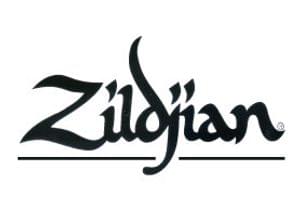 Since 1623, The Zildjian Company has been tantamount with setting the standard for the advancement and manufacturing of high-quality musical instruments and percussions. Zildjian is the world's leading manufacturer of drumsticks, cymbals, and percussion mallets. The products are sold under the roof of Zildjian, Vic Firth, and Balter brands. From the novice to the world's finest rock stars, jazz players and concert percussionists, aspiring and pros alike choose Zildjian products to allow them to express and share their joy of music.
Zildjian Company was first started by Avedis Zildjian and today, 15th generation of Zildjian Family members continuing the legacy to create the best and most relevant musical instruments and tools.
Accessories

: Gong and Crotale Accessories, Cymbal Accessories, Practice Accessories, Cymbal Bags and Cases, Drumstick Bags, Gen16 Accessories, Mezzo Rods, Double-Stick Mallets, Brushes, Cymbal Mallets and Other Accessories.

Cymbal types

: Crash, Ride, HiHat, FX, Splash, Crash Ride, Band and Orchestral, Cymbal Set, GEN16

Band and Orchestral types

: K FAMILY- K Constantinople, K Custom, K Zildjian, Kerope, A FAMILY- A Avedis, A Zildjian, A Custom, S FAMILY, I FAMILY, PLANET Z, FX, L80 LOW VOLUME

Sticks

: Timbale Sticks, Gauge Series, Chroma, Artist Series, Anti-Vibe Series, DIP Series, Laminated Birch Series, Hickory Series, Maple Series
For nearly 40 years, DevMusical has singularly focused on Zildjian limitless musical expression, by providing musical instruments with infinite sound capabilities at very affordable rates.