Best Place to Buy Yamaha P-105B Piano Online in India
date_range26-11-2016access_time02:32 PM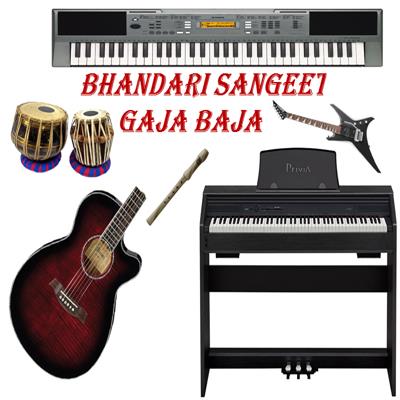 As the market of musical instruments is flooded with a plethora of available products it would be completely ignorant to simply walk into a store without any prior research and believe you'll get the best deal. It is always suggested that first you do the market research about a brand, its products and then its price too. If you're in the business of buying a digital piano or keyboard, chances are you're putting in a great amount of effort to research different brands and models. I am sure, through this blog, you will understand, why you should buy a P 105B digital Piano online.
It's very important to understand whether you are buying a digital piano or keyboard, or some transformation or combination of the two. If you are looking to buy P 105B Digital Piano for you or you want it to gift for your friend or brother, it is a great thinking. This product is ultimate and will show to your loved ones, that how much you love them. Whether it is a birthday, anniversary or wedding, you can gift it and show your love towards them.
These kinds of gifts are unique, affordable and will help the receiver to enjoy music. Whenever they will play it, they have in memory that this was gifted by you.
Dev Musical is trusted by thousands of customers of India and is a leading musical instruments supplier in India. Its services are very fast and products supplied are delivered in 4-5 days. They have a team of expert professionals having years of experience in the market. They provide Tabla, Piano, Violin, guitar, Harmonium, Dholak and other musical instruments and their accessories.
The P-105 is a compact digital piano with Yamaha's outstanding touch and tone. You can use it as a portableinstrument;also it is easy-to-use and versatile for everyone from a beginner to the more advanced player. P-105 has built-in, true-circle speakers. The true-circle speakers vibrate naturally with good balance to convey full, rich, low-frequencies. In this way, you will get excellent balance of power and clarity.The P-105 Piano is equipped with USB TO HOST to connect directly to your computer for use with various education, notation and music production applications.