Dev Musical Best Place to Buy Yamaha Pianos Online
date_range05-12-2016access_time06:34 PM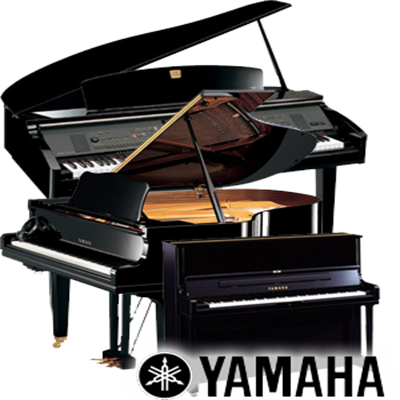 No doubt, Yamaha musical instruments are unique in its quality and are it creates reliable musical instruments such as Piano. This is the reason, why majority of artists throughout the world like this particular company. Every one of us opts to enjoy and indulge together with Yamaha digital pianos.
Yamaha digital pianos incorporate a number of benefits which make them shine as one of the other digital pianos in the industry. Yamaha have created its reputable name for almost 100 years. This music company is legendary when it comes to making high quality digital pianos, as it offers many designs, colors to choose from.
Yamaha Clp585Pe Clavinova Piano: Yamaha Clp585Pe Clavinova Piano comes with 88-key linear graded hammer action and 16 track recording & USB audio recording. Also, it has 3-way speaker system which makes this model more popular. Its Intelligent Acoustic Control (IAC) is its unique feature which makes it so elegant.
Yamaha Upright Piano U1 Jx 113 Cp: The JX113T looks and sounds magnificent in any environment. The JX113T has great with its mahogany panel strip and ebony finish. Standard Upright piano with 88 keys, this keyboard is available in Polished Ebony.
Yamaha Silent Ju109 Upright Piano: It is an ideal choice for beginners. The Yamaha Silent Piano adds a new option to traditional pianos. With a simple shift of the center pedal, you can mute the acoustic sound and hear the music you play through headphones in superb digital reproduction. Now you can play or practice at any time without disturbing others-a real advantage for families, urban apartment dwellers and late-night musicians.
Yamaha Clp565Gp Clavinova Piano: It comes with Mini Grand Cabinet, Graded Hammer 3X (GH3X) keyboard with Synthetic Ivory key tops and escapement 303 lesson songs from popular piano methods 16-track recording & USB audio recording lets you share your music Custom-designed sound system is optimized for mini grand cabinet Intelligent Acoustic Control (IAC) provides optimum tone at any volume level Acoustic Optimizer complements cabinetry for a fuller tone
Visit Dev Musical, an online music store in India to buy Yamaha digital piano. Their collection is fantastic, when it comes to buy a musical instrument in India. They offer Piano of Yamaha, Casio, Roland brands. Whether you buy a single item or items in bulk, you will get the best price in India. Order today and save a lot on Guitars, pianos, Harmonium etc.