Givson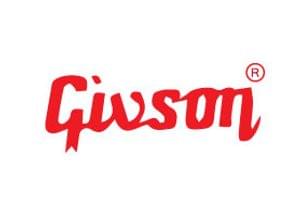 Givson company Kolkata (India) based company. Givson is the leading manufacturer of Acoustic Guitar, Electric Guitar, Spanish Guitar, Hawaiian Guitar, Bass Guitar, and Mandolin. Givson manufacturing three types of acoustic guitars they are 6 string, 8 strings, and 12 string guitars. Electric and bass are all solid body guitars.
Givson develops two types of mandolin acoustic and electric both of 8 stings, acoustic is made up of wood and electricity is made up of the solid body.
Givson company has numerous dealers and distributors across India they sell their products. Givson mandolin and guitars are perfectly designed for students who want to start learning guitar and mandolin. Givson is continuously developing their products from the past 50 years. Buy Givson musical instruments at a very affordable price from DevMusical.