YAMAHA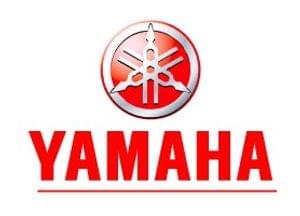 Yamaha Corporation was first made reed organs in 1887 and today it becomes the world's largest manufacturer of a full line of musical instruments, and a leading producer of audio, visual products and other computer-related.
Yamaha Corporation Established Yamaha Music India Pvt. Ltd. in March 2008 that manufactures only musical instruments, Pro Audio and Audio Visual equipment supply it to India markets. The company aims to provide our customers with musical instruments that satisfy the diverse needs and desires of musicians worldwide. The offered products by Yamaha are renowned for superior quality, design, technology, acoustics, and craftsmanship. Yamaha products include:
Pianos
Acoustic pianos:
Grand pianos-

Yamaha grand pianos are the ultimate creation of the piano maker's arts with unmatched beauty and musical range.

Upright pianos-

The range includes a wide array of models tailored to meet the requirements and sensibilities for all types of pianists.
Digital pianos:
Clavinova

- A truly digital piano with the core features of a true grand

P-series

- Stylish and compact digital piano from Yamaha

Synthesizers

- give you the unlimited innovative potential for any type of musical style

Portable grand

- 88 Key featured piano

Keyboards

: Arranger workstations, portable keyboards, piaggero

Brass and woodwinds

: Piccolos, Flutes, Clarinets, Cornets, Saxophones, Trumpets, Baritones, Trombones, Euphoniums, Recorders, Tubas, Marching Brass

Amplifier and accessories

: THR series, GA series, and cabinets
Guitars and basses
Acoustic guitars

: L series, A series, FG or FGX, F or FX, APX, CPX, Trans acoustic guitars, Travel, mini

Classical and nylon

: GC, GCX, C, CX series, NX series, Guitalele

Electric guitars

: Revstar, SG, Pacifica, RGX series

Electric basses

: TRBX, TRB series, and Signature models

Silent guitars
Drums: Acoustic drums and electric drums
Other products include strings, marching instruments, percussion, music production, audio, and visual and professional audio
Get the best deals on Yamaha products on DevMusical!