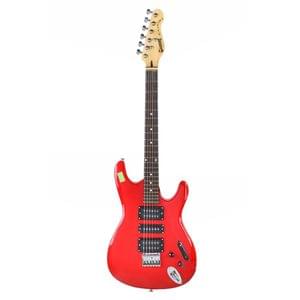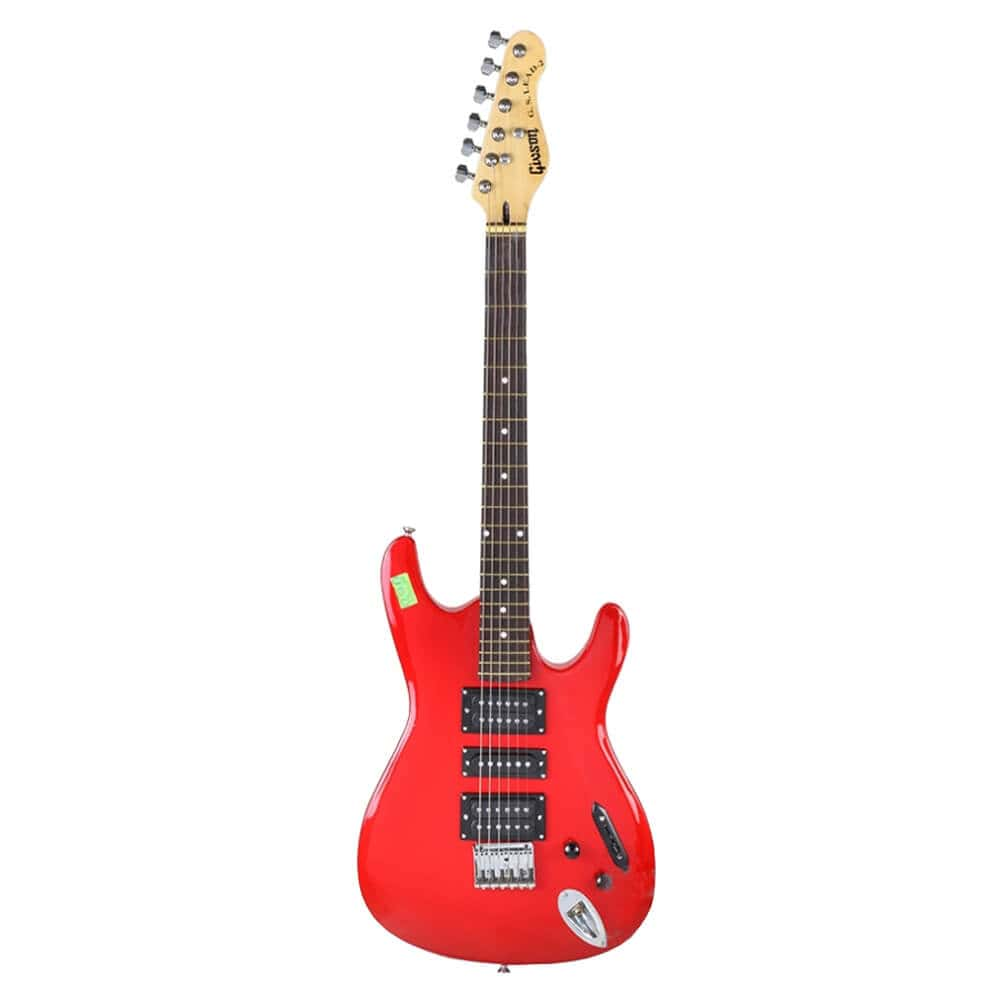 Givson G S Lead 2 6 String Electric Spanish Guitar
All Orders Will Be Dispatched in Next 24 Hours.
line_style Category : Electric Guitars
star Rating: 5
nature (SKU : Givson_1563527787294)
Description
Givson G.S. Lead-2 - 6 String Electric Spanish Guitar
Givson G.S. Lead-2 is one of the most splendid guitars in the market due to its commendable features and extraordinary performance. With this beautiful guitar, you can cheer yourself on delivering a wide range of tones with perfect vibrations that flows out from its Toon wood body. The guitar has fine characteristics and is made by keeping the fact in mind that every guitarist can perform on it professionally irrespective of who is presenting on it, whether a beginner or an advanced person. In structure, it has a solid body with a color that entertains best on its body with an astonishing polished body of Lacquer.
G.S Lead-2 is an Electric Spanish Guitar which has 1 pc 5 Way switch, 1 tone knob, and 1 volume knob on a toon wood body with 6 Strings of magnetic steel. It highlights a neck of Maple material and a bridge of brass at the same time which is not prevalent in many of the famous and high rated guitars. It also has a fretboard which is made of rosewood material and frets constructed of high-quality german silver. In pickups, it has 2 Humbucking pickups and 1 Single Coil Pickup. The most satisfying part of this guitar is its dimension and its weight. In its ideal dimensions and weight, it covers all the big features of the most desirable professional guitars along with 2 metal End pins.
---
Product Specifications:
Brand: Givson

Model: G.S. Lead-1

Body: Solid Body

Machine Head: Steel & Brass 6 pcs

String: Magnetic Steel 6 pcs

Adjustable Bridge: Brass 1 pcs

Fret: German Silver

Pick-up: 2 pcs Humbucking, 1 pc Single Coil Pick-up

Volume Knob: 1 pcs

Tone Knob: 1 pcs

Switch: 1 pcs 5 Way

Jack Cord: 1 pcs

Body: Toon Wood

Neck: Maple

Fret Board: Rose Wood

Polish: Lacquer

End Pin: 2 pcs Metal

Guard: 1 pcs Plastic

Manufacturer Warranty: 1 Year

Socket: 1 pcs Metal
Similar Products
By The Brand
Explore By Categories