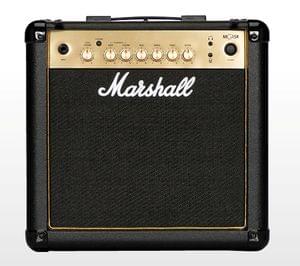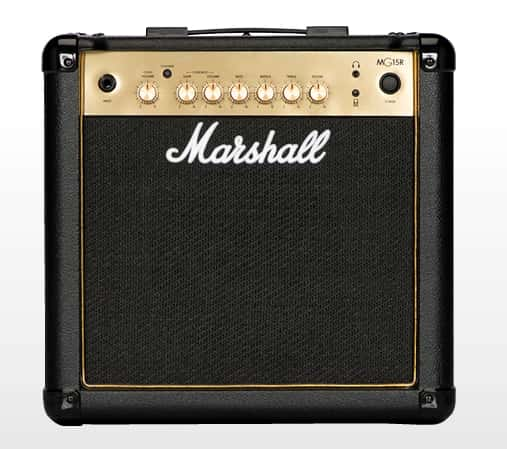 Marshall MG-15GR Guitar Amplifier
All Orders Will Be Dispatched in Next 24 Hours.
money_offMRP: ₹ 12,520
new_releasesDiscount Available (6 %)
loyaltyYour Price : ₹ 11,769
line_style Category : GUITAR AMPLIFIERS
star Rating: 5
nature (SKU : Marshall_1546954222778)
local_shipping Free Shipping
home Cash On Delivery Available
Description
Marshall MG-15GR:
Marshall creates the most useful and beneficial products for musicians across the globe. One such product is the MG-15GR amp which is created for guitarists who like to enjoy louder music. The Marshall MG series is known for delivering great classic, modern tones that offer the entire essential features which players require.
---
Every amp in this series has been equipped with an emulated headphone output, which makes it easy to do silent practice. This is good for the players who like doing late night practice without disturbing family members or neighbors. The emulated headphone is one of the most amazing features of MG-15GR among the other features.
---
Whether you are a beginner or a professional player, the amps from Marshall will help you in enhancing your performance level. You can use MG-15GR on stage while performing. This amp will not only make your performance amazing, but it would look great too.
---
The gold metal finish and gold piping in this amp is simply iconic. This beautiful detailing makes the amps look very attractive on stage when the musician is performing.
---
MG-15GR has 3 bands EQ, aux input and the lush spring reverb. Using the aux input, you can easily jam along with the favorite tunes. Its custom speaker does a great job in producing clear, loud and natural sound. While using this amp you would never feel that it lacks somewhere.
---
Take a note of the key features of MG-15GR:
Built in spring reverb
Two channels
Controls- 3 band EQ, gain and volume
15W power
Aux line in to play with your favorite songs
Dimensions- 382x 379x 205mm
Weight- 7.7kg
Speaker 1x 8 custom design
Emulated headphone output
Silent recording feature
Now you know that MG-15GR is a great amp, it's time to order it on the best musical store online in India: DevMusical. Grab your instruments for the most affordable prices here!
Similar Products
By The Brand
Explore By Categories