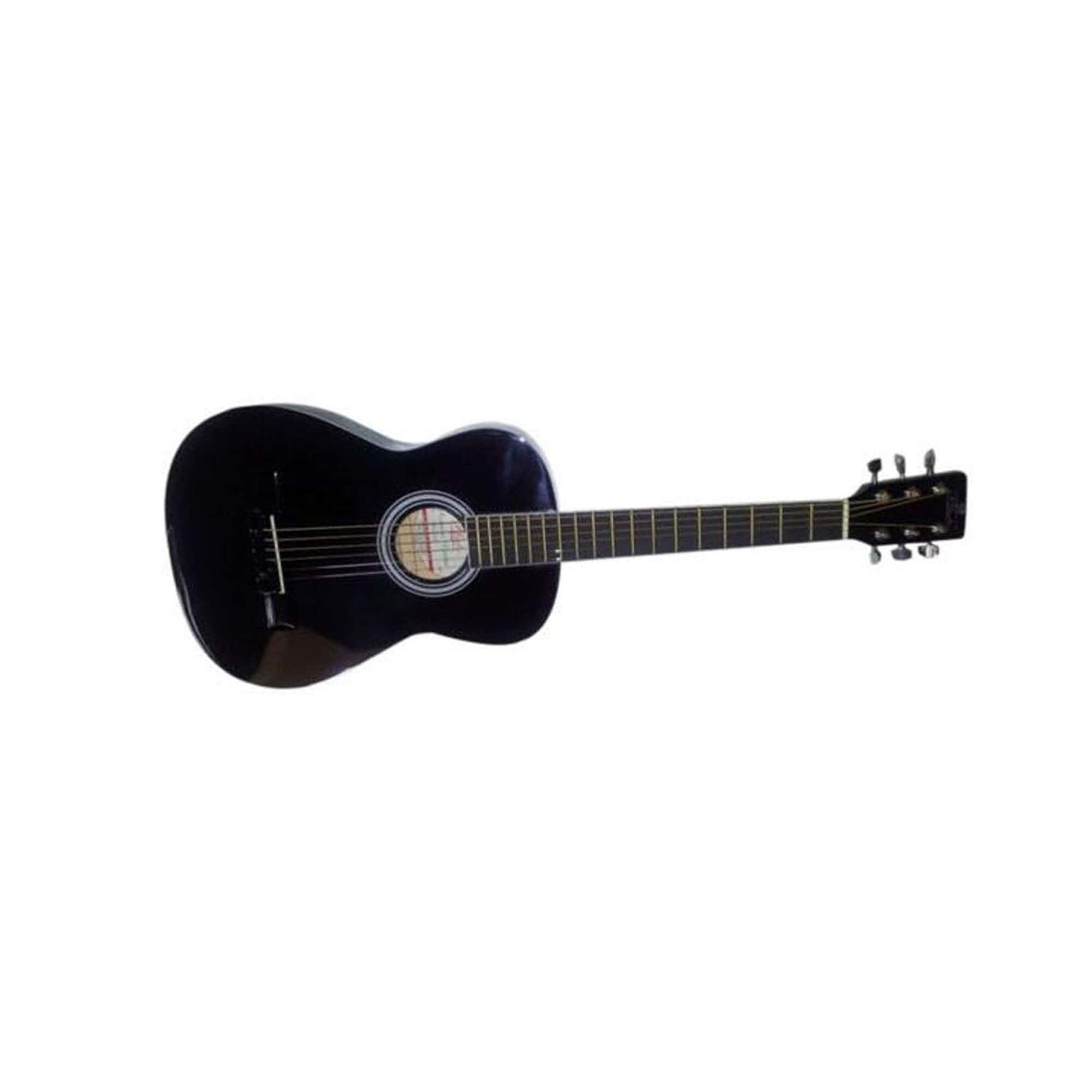 Pluto HW34-101 Acoustic Guitar
All Orders Will Be Dispatched in Next 24 Hours.
money_offMRP: ₹ 3,929
new_releasesDiscount Available (5 %)
loyaltyYour Price : ₹ 3,733
offline_pin Brand :
Pluto
line_style Category : ACOUSTIC GUITAR
star Rating: 5
nature (SKU : prod_1958)
home Cash On Delivery Available
sync_disabled(discontinued)
Description
Pluto HW34-101 Acoustic Guitar:
The Pluto HW34-101 acoustic guitar is a baby acoustic guitar is completely wondrous. Pluto is the original brand of imported acoustic guitars in India. Pluto guitars join visually striking 3-piece back design with many classic dreadnought characteristics. Tonally, the rosewood back provides a strong bass, making it perfect for rhythm playing. The fretboard is accurate for kids and even adults with slim fingers. This doubles up as an ideal 'travel' guitar. The top is formed of solid Sitka spruce and braced with scalloped 1/4' high-performance braces to achieve big, open tones. Despite the small size, this guitar sounds every bit as good as a proper sized Pluto guitar.
---
Product Information:
Brand: Pluto
Type: Acoustic guitar
Model Number: HW34-101
Size: 34
Number of Strings: Six
Number of Frets: 18
Item Weight: 2.66 Kg
Product Dimensions: 89 x 11 x 37 cm
Colour: Black
Back and Side Material: Rosewood
Similar Products
By The Brand
Explore By Categories