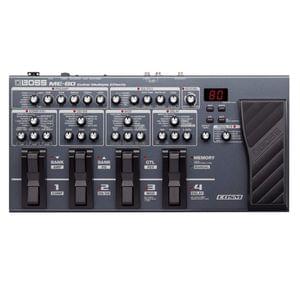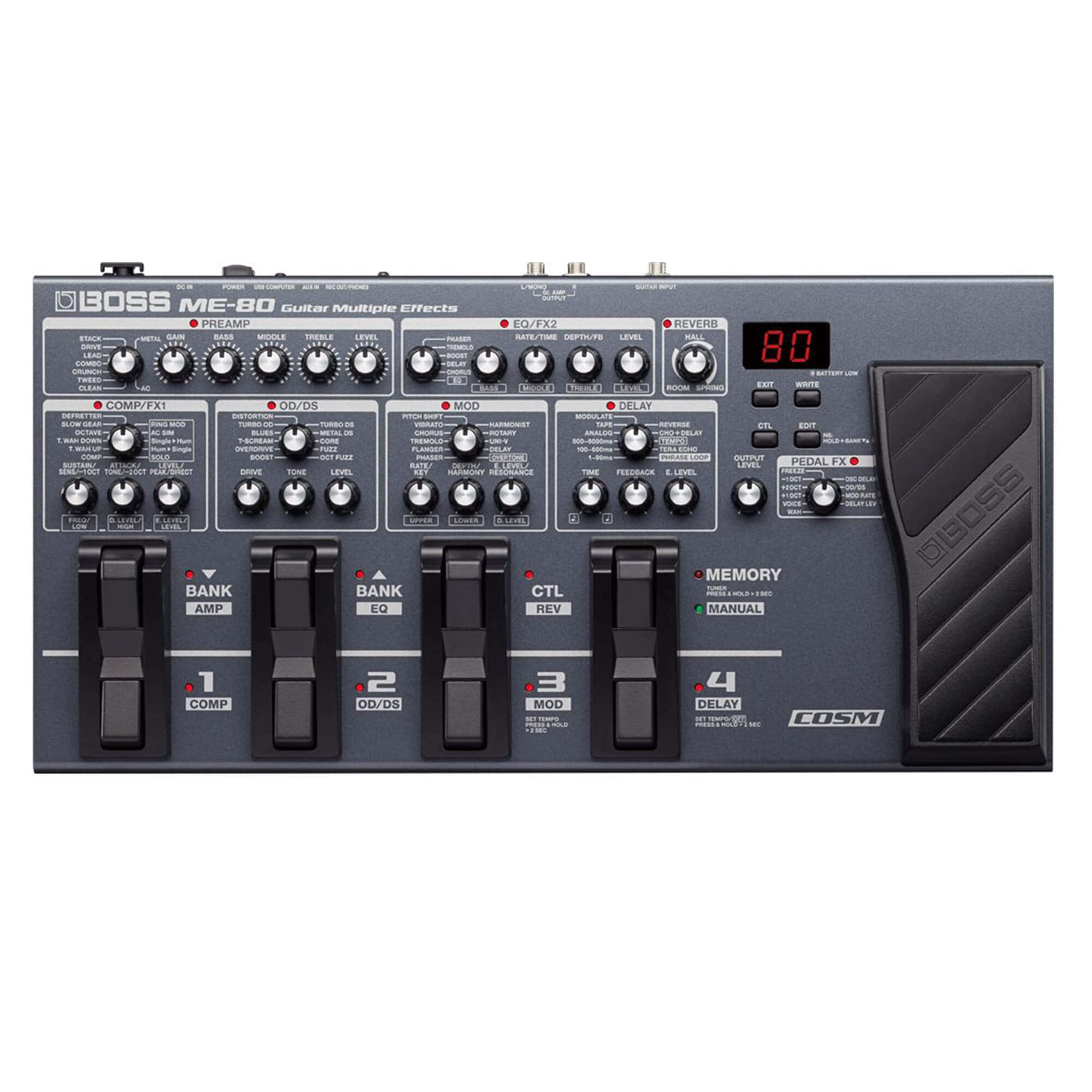 Boss Me 80 Guitar Multiple Effects
All Orders Will Be Dispatched in Next 24 Hours.
money_offMRP: ₹ 25,581
new_releasesDiscount Available (5 %)
loyaltyYour Price : ₹ 24,302
line_style Category : product
star Rating: 5
nature (SKU : prod_1977)
local_shipping Free Shipping
home Cash On Delivery Available
Description
Boss Me 80 Guitar Multiple Effects:
Looking for a compact tone processor? The new Boss Me 80 Guitar Multiple Effects is exactly what you are looking for. With diverse selection of the flagship qualities, this is the perfect equipment for guitarists who love to perform.
It's really simple to dial great sounds in seconds because of the smooth, knob based interface. The selectable operation mode allows the player to have greater flexibility of stompbox style. You can even use the feature to recall complex effects setups.
The new footswitches in Boss Me 80 Guitar Multiple Effects give lots of control in comparison to previous designs. You get lots of intuitive and efficient effects like selection, switching, real time sound shaping, patch selection and more during play on stage.
---
Boss Me 80 Guitar Multiple Effects is the best thing for pro guitarists as it has got the following features:
Amazing Dial up tones
Top quality effects including BOSS stomps
Multiple effects
Simple knob based interface
Eight multi function footswitches
Expression pedal
Manual & Memory mode
MIDI interface built in
Phrase loop function
Runs on AC adapter/ (six) AA batteries
Updated flagship level COSM amps
Boss Me 80 Guitar Multiple Effects is of the premium, high quality product which is suitable for performers.
Most effects processors are menu driven which makes them unintuitive and complicated. But ME-80 is very easy to use and it's as simple as a stomp box. The effects are organized in eight logical categories and all of them can be active at the same time. The dedicated knobs can be used for selecting a type and also adjusting it with parameters that can be found in the pedal version of the effect. It's such a familiar and friendly interface that that you can simply dial up and play tones instantly. Not just this, you can also save the current knob settings to user patch locations at recall the custom effects by touching the pedal.
Order Boss Me 80 Guitar Multiple Effects at Devmusical and have a musical blast!
Similar Products
By The Brand
Explore By Categories