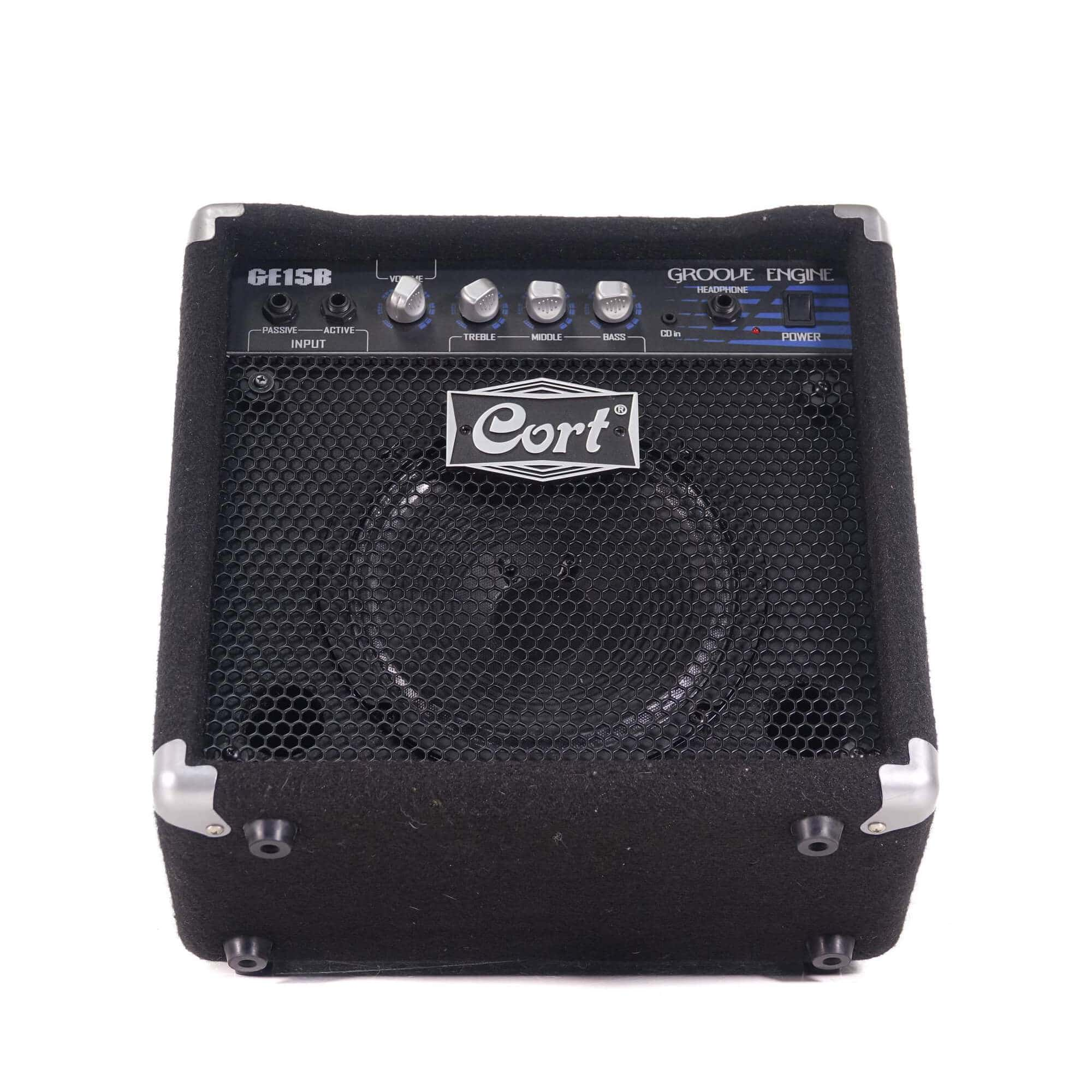 Cort GE 15B Bass Amplifier
All Orders Will Be Dispatched in Next 24 Hours.
line_style Category : BASS AMPLIFIERS
star Rating: 5
nature (SKU : prod_1850)
local_shipping Free Shipping
home Cash On Delivery Available
Description
Cort GE-15B Bass Amplifier:
The Cort GE-15B Bass Amplifier provides pack power and punches in a short package. Whether you are practising, jamming or operating at a small venue. The GE-15B Series will present the bottom end with a built-in compressor, active/passive input option and metal grille.
---
3-Band Equalizer:
The 3-band equalizer features correctly selected frequency bands that are excellent to carry the natural character of your bass guitar while presenting a wide range of sounds and tonal quality.
Active/Passive Inputs:
GE series implemented with both "Active" and "Passive" inputs, which support users to find the right tone depending on their selection of bass guitars.
Tilt-Back Construction:
The GE15B's tilt-back cabinet design has two angles for the multiple optimum sound projection depending on the playing position. The straight angle is typically used for projecting to a conversation while tilt-back is for controlling the performer's sound.
Product Information:
Brand: Cort
Model number: GE-15B
Dimensions: 337x335x302
Weight: 7.7
Power Require: 35W
Power Outage: 15W R.M.S
Rated Load Impedance: 8 Ohm
Speaker: Custom 8"
Input Voltage: Varies depending on the range.
Similar Products
By The Brand
Explore By Categories