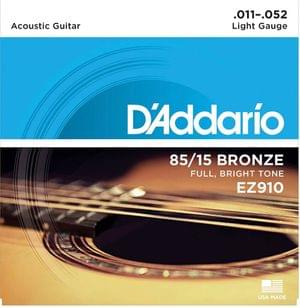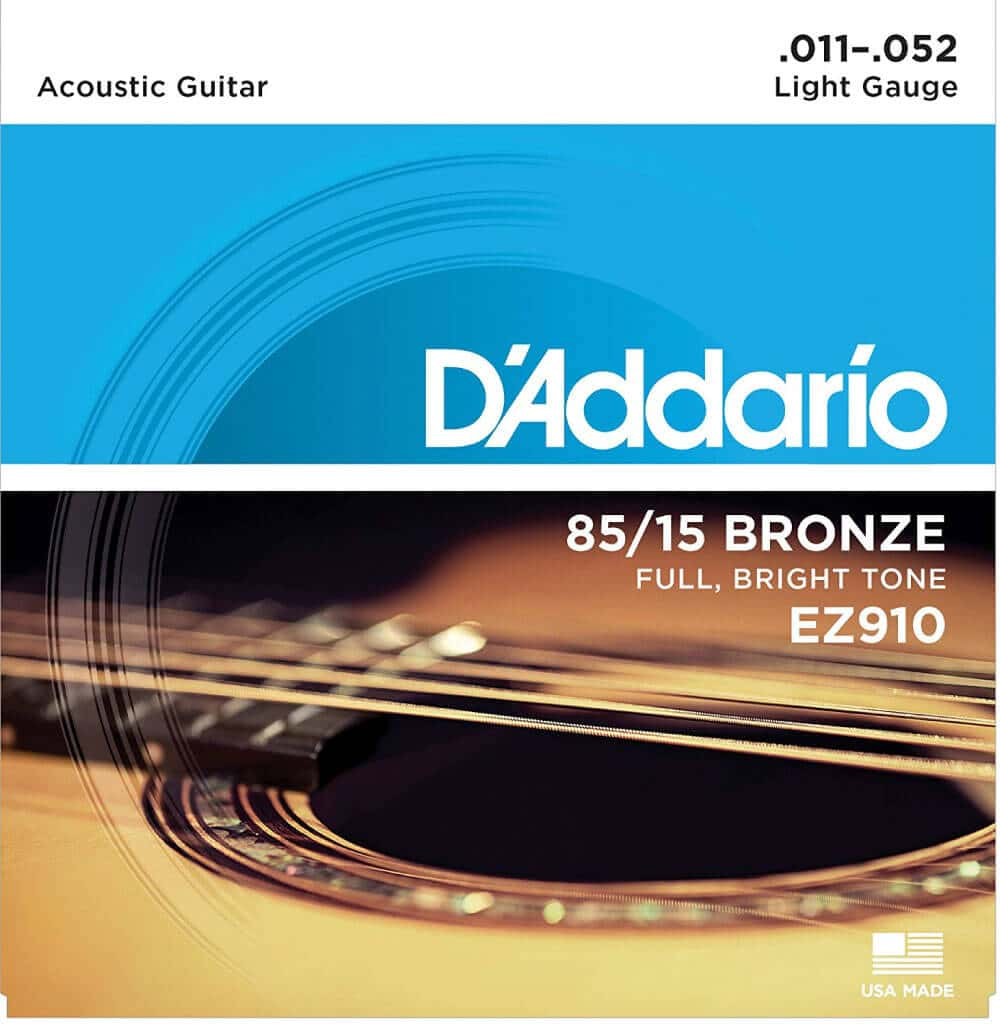 DAddario EZ910 85 15 Bronze Acoustic Guitar Strings
All Orders Will Be Dispatched in Next 24 Hours.
line_style Category : ACOUSTIC GUITAR STRINGS
star Rating: 5
nature (SKU : Daddario_1548577547313)
local_shipping Free Shipping
home Cash On Delivery Available
Description
DAddario EZ910 80 20 Bronze Acoustic Guitar Strings:
D'Addario EZ910 American Bronze acoustic guitar strings, which appear bright tone with excellent sustain. They connect the brilliance of 80/20 Bronze with the tonal qualities of Phosphor Bronze. D'Addario is the world's largest maker of strings for musical instruments. Various top guitarists won't play any other brand. Regardless of your playing style, D'Addario has a collection of strings that's right for your acoustic guitar. D'Addario EZ910 American Bronze Gauges 11-15-24-32-42-52.
---
Product Information
Model Number : EZ910
Material : Brass
Type : Acoustic
Gauge : .011
Color : Steel
Gauge Type : Medium
Core Type : Round
Winding Type : Round
Core Material : SILVER
Coated : No
Item Weight : 40.8 g
Product Dimensions : 13x1x11 cm
According to the Manufacturer
Explanation of 85/15 Bronze
An alloy of 85% copper and 15% zinc, 85/15 bronze connects the brilliant sound features of 80/20 bronze with the excellent sustain usually found in phosphor bronze strings.
How can I clean my strings?
Hand sweat and dirt build-up are the main culprits that shorten string longevity. Clean the strings down with a clean cloth after each session.
Similar Products
By The Brand
Explore By Categories