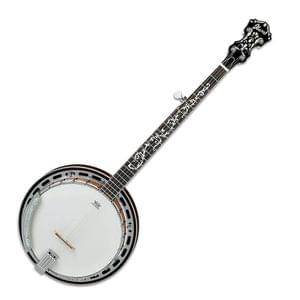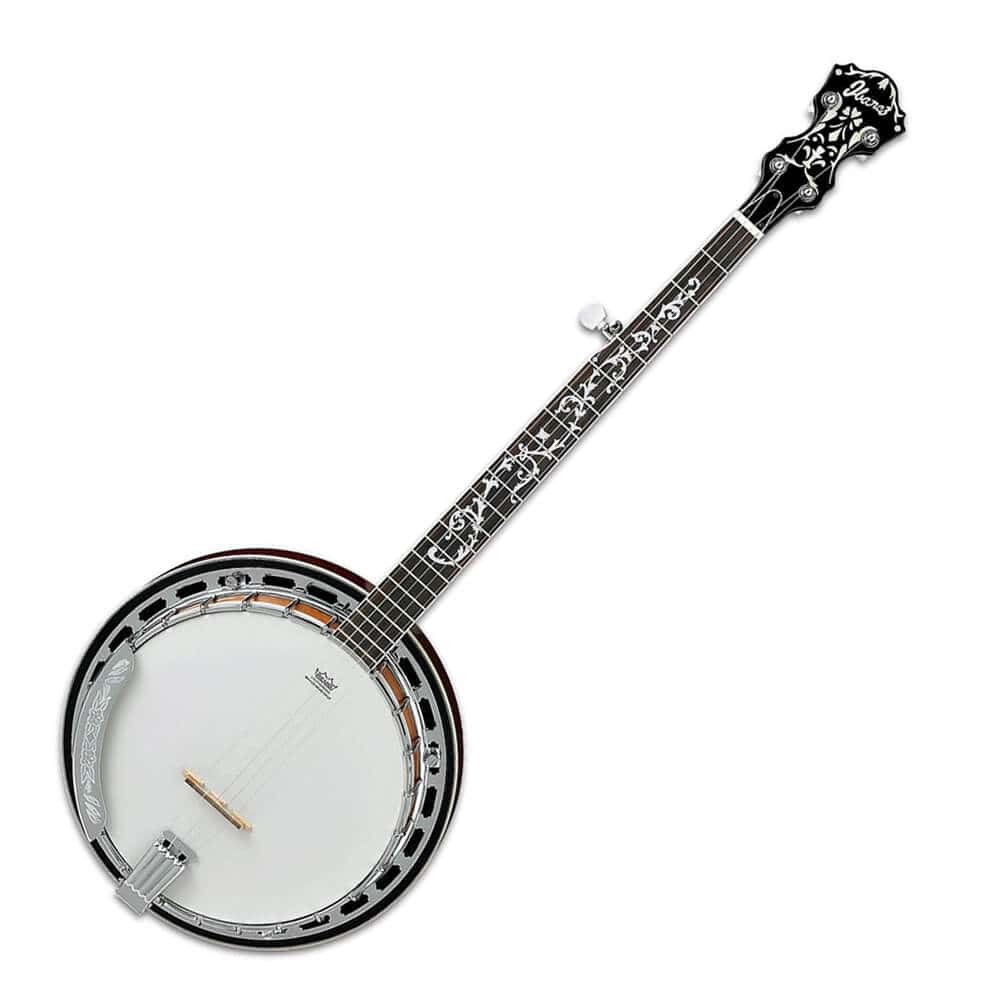 Ibanez B200 Acoustic Guitar
All Orders Will Be Dispatched in Next 24 Hours.
money_offMRP: ₹ 31,917
new_releasesDiscount Available (5 %)
loyaltyYour Price : ₹ 30,321
line_style Category : ACOUSTIC GUITAR
star Rating: 5
nature (SKU : prod_2036)
sync_disabled(discontinued)
Description
Ibanez B200 Banjo:
The Ibanez B200 is one of two currently active banjo designs in Ibanez program, with the other one being B300 The neck is made of mahogany and it stresses a dovetail joint. The fingerboard on its head is constructed of rosewood. It considers 22 banjo-sized frets, 1.18" wide string nut and uses vine inlay across the frets.
It's been three decades since Ibanez was in the banjo biz, but we're back with a excitement... or is it a twang? Old-timers may revive Ibanez was completely enamoured with banjo-building, having even colluded on an artist signature pattern with the late great Earl Scruggs. But, things change and hair bands occur. And now, we're back at it and in the Ibanez custom, the B200 produces a sweet 5-string closed-back banjo at a price that won't break the bank.
---
B200 features :
2pcs flange.
Friction tuners
Purpleheart fretboard w/B200 special inlay
B200 Special headstock inlay
Body Dimensions:
Length: 14"
Width: 14"
Max Depth: 4 5/16"
Neck Dimensions:
Scale: 670mm
Width at Nut: 32mm
Width at 12th: 46mm
Thickness at 1st: 21mm
Neck thickness at 7th: 22mm
Radius: Flat
---
Product Information:
Brand: Ibanez
Model Number: B200
Type of Banjo: 5 string banjo
Coordinator rod: Double
Rim: Poplar block rim
Neck: Mahogany
Fretboard: Purpleheart
Number of frets: 22
Armrest: Chrome w/etching
Finish : Rim: Gloss
Finish : Resonator: Gloss
Finish: Neck back: Gloss
Resonator: Sapele veneer resonator
Bridge material: Purpleheart & Maple
Tailpiece: Chrome clamshell tailpiece
Inlay: Special Acrylic fretboard inlay
Tuning machine: Chrome friction tuners
Similar Products
By The Brand
Explore By Categories