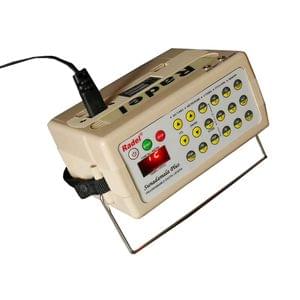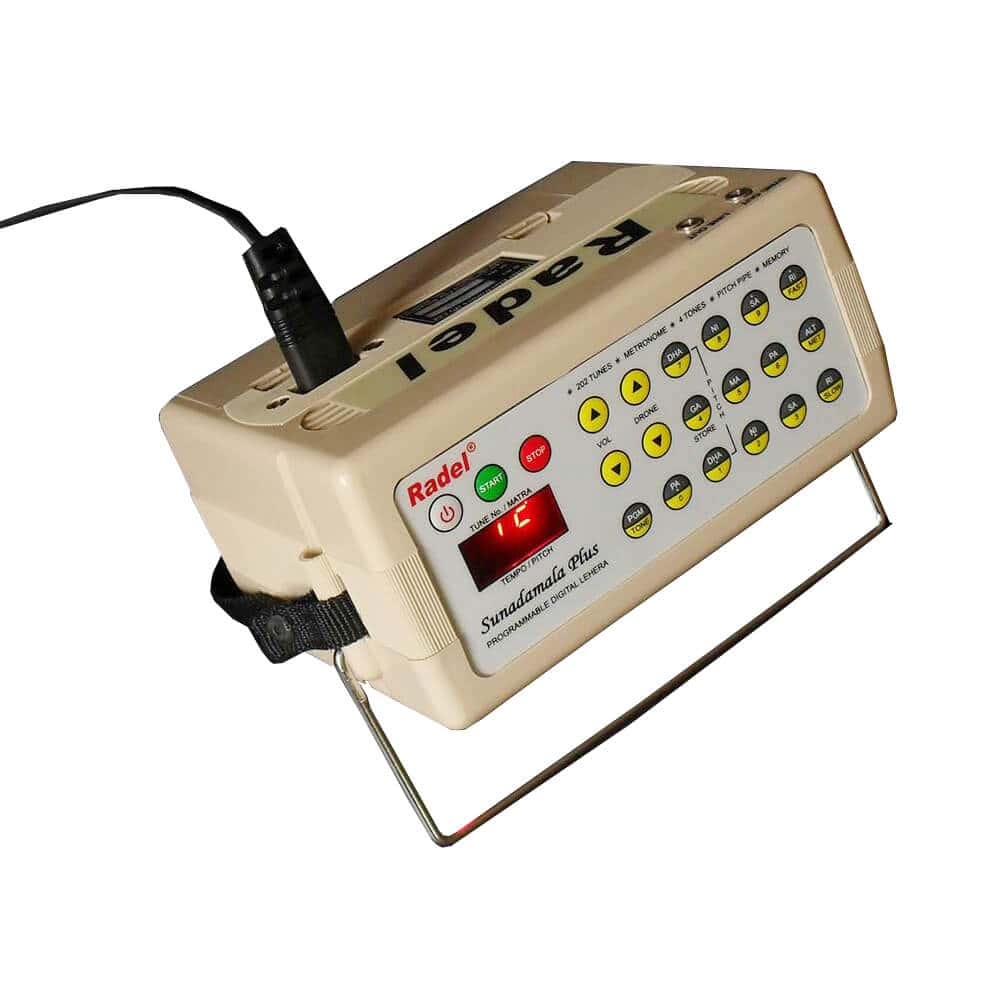 Radel Sunadamala Lehra Plus
All Orders Will Be Dispatched in Next 24 Hours.
money_offMRP: ₹ 3,900
new_releasesDiscount Available (2 %)
loyaltyYour Price : ₹ 3,822
offline_pin Brand :
Radel
line_style Category : Indian Electronic Instruments
star Rating: 5
nature (SKU : prod_2403)
local_shipping Free Shipping
home Cash On Delivery Available
Description
Radel Sunadamala Lehra Plus Features
Every musician deserves to have the right instruments for creating music at the best level. If you are a musician then you would surely agree with this. DevMusical offers the best in class musical instruments, pro audio, and gears in India.
The Radel Sunadamala Lehra Plus is recommended for musicians who want more in a limited budget. This is an original, authentic instrument that is designed to enable the students and table artists to practice without other musicians help. By using the Radel Sunadamala Lehra Plus, you can play music independently without requiring rhythmic tune accompaniment from other musicians.
Radel Sunadamala Lehra Plus would become your accompaniment as it's capable of producing 200 preset tunes. It can also be set to 20 Taals in various ragas that are commonly used by musicians. Another great feature of this instrument is that if a tune is selected, it would repeat until it's stopped.
Such a feature is great if you want to practice and learn continuously. Apart from this, Radel Sunadamala Lehra Plus has also got the following features:
4 choices of tone
Automatically switches over to the batteries in case of power outrage
Superb design & engineering
Sleek cabinet
Lightweight
Fulfills Indian musician's musical requirements
2 user programmable tunes
You will also get other standard features of Radel when you buy Sunadamala Lehra Plus. To get this amazing device at the best prices, you should order it now at DevMusical and also grab the latest deals on pro audio and musical instruments.
Similar Products
By The Brand
Explore By Categories