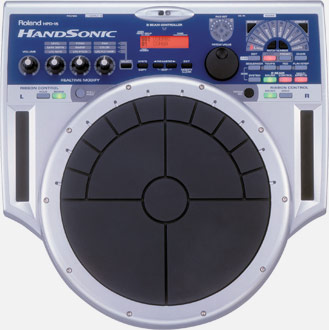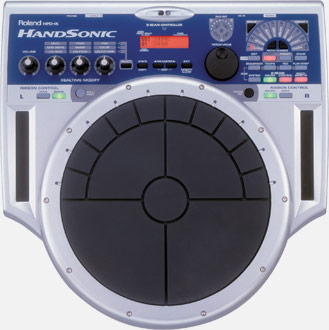 Roland Hpd 15 Hand Percussion Pad
All Orders Will Be Dispatched in Next 24 Hours.
line_style Category : product
star Rating: 5
nature (SKU : prod_1915)
local_shipping Free Shipping
sync_disabled(discontinued)
Description
Roland HPD 15 Hand Percussion Pad:
Roland is among the top notch brands that offer hundreds of amazing, high quality musical instruments. Roland HPD 15 hand percussion pad is among high quality instruments from the brand.
This electronic hand percussion multi-pad is unique in itself because of its features. It has triggered capabilities, data derived from breakthrough V - drums technology. It has also got sensitivity of the drums.
This multi-pad is divided into 15 parts which allows the percussionist to play from the 600 realistic acoustic sounds. Along with these the player can also choose to play from 15 electronic percussion sounds.
---
Take a look at the key features of Roland HPD 15 Hand Percussion Pad:
10 inch rubber pad for triggering
Dual Ribbon controllers
Real time control using a D beam controller
Built-in sequencer having 300 sounds from across the world
Input output control Jack
Reverb and multi effects processors
Onboard effects
Positional sensing supported by main pad
Pitch control and realistic muting through Built in pressure sensor
Electronic percussion pads with V drum technology
Play function include one Shot, loop, tap
Pressure sensitive pads
80 user patches
64 voice polyphony
54 backing instruments
Percussion pad are gaining a lot of attention because they are a very versatile musical instrument. You can play almost every kind of instruments sound using this electronic percussion pad. Loaded with sounds of different kinds, this percussion pad has traveled from Latin America to different parts of the world.
It has got the fine collection of various acoustic sounds, sound effects and electronic drums. You simply have to play it worrying about tuning it. Whether you want to use it for practice or for composing music, you can easily do it using the 99 user patterns that are preset into it.
You can use the sound module and the ultimate controller for playing the sequencer. While performing live, you can use the kick trigger or the hi-hat controller. You can also use the line input for blending the external sounds. Order this amazing electronic percussion pad and avail the most affordable prices at Devmusical.
Similar Products
By The Brand
Explore By Categories