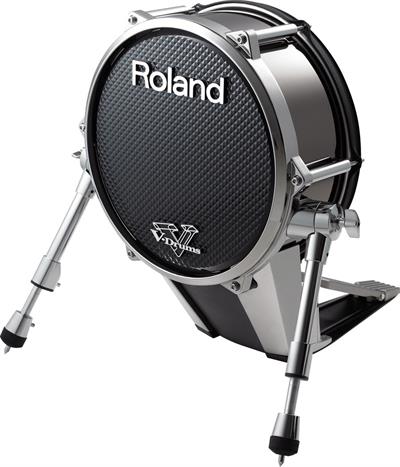 Roland Kd 140 V Kick Trigger Pad
All Orders Will Be Dispatched in Next 24 Hours.
line_style Category : product
star Rating: 5
nature (SKU : prod_1903)
local_shipping Free Shipping
sync_disabled(discontinued)
Description
Roland KD 140 V Kick Trigger Pad
Roland designs brilliant quality products that are ideal for players having the different skill level. KD 140 V Kick is one such product that is designed for excellence.
It features an enlarged bass drum along with the solid metal frame. The frame is designed for offering a secure and natural feel while playing. This instrument is suitable for practice, teaching and even live performance.
Promise of Roland Quality
Roland is one of the most reputed brands that ensure quality standards in all the products. When you buy its instruments or musical gears, you can rely on them without any issue. Roland has designed and offered the musicians with some of the top quality products and it will continue to do so.
If you buy Roland KD 140 V Kick Trigger Pad, you can be sure that you'll get a high quality, durable kick pad. You will also see that this drum has a super solid construction. This makes it highly durable for long term usage.
Perfect for all skill levels
Roland KD 140 V Kick Trigger Pad can be used by any drummer. The skill level does not matter because KD140 has been designed to match the style of every drummer. Whether you are a beginner level player or a professional drummer, you can use this kick pad for better drumming.
When the drummers sink the pedal in this amazing kick pad, they will enjoy a natural playing experience that is worth cherishing.
Specifications of Roland KD 140 V Kick Trigger Pad:
Product weight: 11 kilogram
Product dimension: 55x 32x 53 cm
Pad size: 35.56 cm
KD 140 comes with accessories that include owner's manual, plastic beater, drum key, and connection cable. You can order it online for the lowest price on Devmusical and get it delivered within a week of placing the order.
Similar Products
By The Brand
Explore By Categories