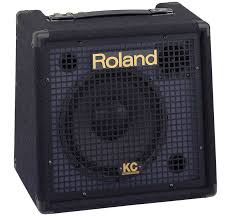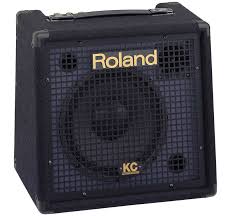 Roland Keyboard Amplifier Kc 110
All Orders Will Be Dispatched in Next 24 Hours.
line_style Category : KEYBOARD AMPLIFIERS
star Rating: 5
nature (SKU : prod_1489)
local_shipping Free Shipping
sync_disabled(discontinued)
Description
Roland Keyboard Amplifier KC110:
The Roland Keyboard Amplifier KC110 is the original fully stereo. It has pro-quality keyboard amp that can be powered by eight AA batteries. Take this amp everywhere, plug in and experience the rich, spatial sound that has enhanced a Roland trademark.
---
True Stereo Sound
The KC-110 presents pure, rich stereo sound with spatial projection that encompasses the room. A built-in tilt-back stand supports for optimal position and projection.
Onboard Effects
Improve your instruments and voice with the KC-110's onboard high-quality digital effects. It has EQ, reverb, and chorus are provided, plus Wide method for deep, dramatic stereo imaging.
Versatile I/O
The KC-110 is created to manage a variety of conditions. Three channels are presented, each with individualistic volume control. You can also attach an MP3/CD player to the AUX input for play-along training or performance. Master stereo outputs are implemented, as well as a headphone out.
Product Information:
Brand: Roland
Model Number: KC-110
Current Draw: 550 mA
Width:420 mm, 16-9/16 inches
Depth: 244 mm, 9-5/8 inches
Height: 320 mm, 12-5/8 inches
Weight: 7.3 kg,16 lbs. 2 oz.
Nominal CH 1 (MIC/LINE) Input Level: -50 to -20 dBu.
Nominal CH 2, 3 (LINE) Input Level: -20 dBu.
Nominal AUX IN Input Level -10 dBu.
Nominal LINE OUT Output Level -10 dBu.
Speakers : 16 cm (6.5 inches) x 2, Tweeter x 2.
Rated Power Output: 15 W + 15 W AC adaptor, 10 W + 10 W Alkaline batteries.
Similar Products
By The Brand
Explore By Categories