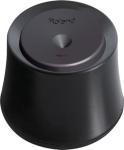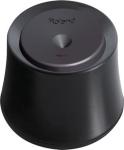 Roland Ne 1 Noise Eater
All Orders Will Be Dispatched in Next 24 Hours.
money_offMRP: ₹ 3,168
new_releasesDiscount Available (3 %)
loyaltyYour Price : ₹ 3,073
line_style Category : product
star Rating: 5
nature (SKU : prod_1989)
home Cash On Delivery Available
Description
Roland NE-1 Noise Eater:
The Roland NE-1 Noise Eater is a little sound isolation foot composed to be used with a kick pad and hi-hat hold in a V-Drums set simultaneously with the guide NE-10 Noise Eater. NE-1 units arranged under every leg of a kick pad and hi-hat stand dramatically decrease the transfer of noises and vibrations through the floor generated by regular playing. When the NE-1 is managed in sequence with NE-10 units placed under kick and hi-hat pedals. These products present an easy and comfortable way for users in multi-level buildings to appreciate V-Drums freely without disrupting people occupying rooms or dwellings below.
---
Product Specification:
Lets users like playing V-Drums without annoying family members and neighbours.
Highly efficient sound isolation for V-Drums V-Kick pads and hi-hat holds used with multiple V-Hi-Hat models.
Degrades playing noise and vibration check through the floor to rooms below by around 75 per cent, based on Roland analysis data.
Ideal for drummers that remain in multi-level homes, apartments and condos; also excellent for multi-level lesson studios and music classrooms.
Product Information:
Brand: Roland
Model Number: NE-1.
Width: 70 mm, 2-13/16 inches.
Depth: 70 mm, 2-13/16 inches.
Height: 32 mm, 1-5/16 inches.
Weight: 110 g, 0 lbs. 4 oz.
Compatible Models: KD-140, KD-120, VH-13, VH-11.
Similar Products
By The Brand
Explore By Categories