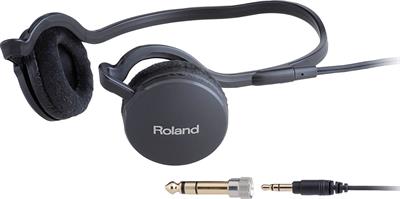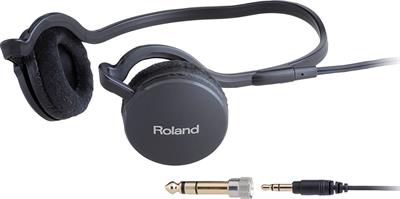 Roland Rh L 20 Monitor Headphones
All Orders Will Be Dispatched in Next 24 Hours.
line_style Category : HEADPHONE
star Rating: 5
nature (SKU : prod_2075)
local_shipping Free Shipping
sync_disabled(discontinued)
Description
Our every single day is filled with music. Music holds a very important place in our day to day lives. It is the best form of entertainment that holds the power to calm us down ever during the hardest times with great courage and strength. Roland RH L 20 Monitor Headphones are the ideal headphones that can be used for all purpose musical applications. It is manufactured with superior quality components to deliver articulate music. Dive into the world of music through this device that supports games, office work, fitness, trainings, videos and audios and much more .
We assure you that this product will never disappoint you. They are fit for formal and personal uses. Variety of controls and advanced features allow you to adjust the music as per the outside requirements of your world.
---
Down below are the specifications for the product. This will help you understand the quality of accessories and it's high performance ability.
Built in rechargeable lithium battery.
Operates for 10 hours on full charging.
USB cable can be used to charge the device.
Receive and end calls with ease.
Comfortable ear padding.
Accurate ear fit.
Delivers high quality sound.
Lightweight design.
Microphones hands free working.
Volume control is provided.
Seamless and compatible bluetooth device.
Digital voicing.
High quality components used.
Similar Products
By The Brand
Explore By Categories