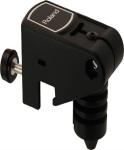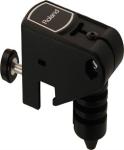 Roland Rt 10 K Acoustic Drum Triggers
All Orders Will Be Dispatched in Next 24 Hours.
line_style Category : product
star Rating: 5
nature (SKU : prod_2084)
local_shipping Free Shipping
sync_disabled(discontinued)
Description
Roland Rt10k Acoustic Drum Triggers:
The new series of Roland RT10K has been launched to improve trigger sensing. It is designed to eliminate false retriggering by offering an adjustable sensor structure. Its reduced size and lightweight are helpful in improving sensitivity.Roland has responded to the requests from customers in the market who had an urge to use these new-generation triggers.
These include: The RT-10K (for kick drums), RT-10S (for snare drums) and RT-10T (for toms). It is smaller in size than their predecessors, and also easier to position. Best of all, they feature new trigger-sensing technology for improved response.
---
Down below are the specifications for the device-
Improved triggering sensing.
Eliminates false retriggering.
Reduced size and lightweight.
Improved response.
Convenient to use.
Easier to position.
Improved response.
Similar Products
By The Brand
Explore By Categories